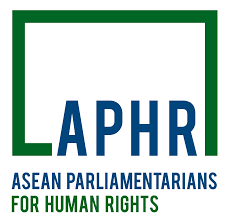 ASEAN Parliamentarians for Human Rights (APHR)
https://aseanmp.org/2022/12/02/southeast-asia-mps-urge-new-malaysian-gov...
"After several days of political uncertainty, it is commendable that Malaysian political parties and coalitions have been able to transcend their differences and take the interests of the nation at heart to form a new government. This is a historic moment of unprecedented unity, and the new government should use it to work in fulfilling the dreams of social justice, equality, and clean governance that the reformasi movement put on the agenda over two decades ago; there is much more for the rest of the world, including Southeast Asia, to learn from," said Senator Risa Hontiveros, Member of Parliament from the Philippines and Member of the ASEAN Parliamentarians for Human Rights (APHR).
The Reformasi (Reformation) was a political movement led by Ibrahim in 1998 after he was sacked from office as deputy prime minister by then Prime Minister Mahathir Mohamad. Ibrahim was sentenced to 12 years in jail and that led to a series of mass protests followed by repressive crackdowns against activists, student leaders, and members of civil society.  The Reformasi movement rallied for social, economic, and political change and it inspired a generation of pro-democracy activists in Malaysia and Southeast Asia in general.
Now the leader of that movement has become Prime Minister, and that amounts to a triumph for those who took part in Reformasi after years of struggle. Yet the new government faces great challenges, after four years of political instability in which there have been four prime ministers, and Malaysian politics have been plagued by high-profile corruption scandals. The new government is a fragile alliance of different parties, and may have difficulties implementing its reform agenda.
"Malaysia badly needs political stability to confront the many issues it faces, from the global economic crisis, impacts of climate change, corruption, to the decline in civil and political rights. Now is the time for all political forces in Malaysia to work together on moving the country forward," said Eva Kusuma Sundari, former Member of Parliament of Indonesia and APHR Board Member.
The new government also confronts the problem of divisive identity politics, especially  the divisive use of race and religion in politics by some candidates during the election campaign. Ibrahim said before the election that he would seek "to emphasize governance and anti-corruption, and rid this country of racism and religious bigotry," and APHR would like to express its support for such endeavors, and assure the new government that it will support any policies aimed at reaching such goals, and denounce those that deviate from it. Having long been a part of the political opposition, APHR hopes that Ibrahim and the new government uphold their commitment to democracy and the protection of minorities.
"Some politicians have demagogically exploited racial and religious cleavages in certain sectors of Malaysian society in order to get votes. That is an extremely dangerous game that can easily get out of control and lead to tensions and even violence. The first priority of the new government should be leading the country to overcome past politics based on race and religion, and foster mutual understanding between the different groups that make up the vibrant and multicultural Malaysian society," said Sundari, "These are problems that cut across all the countries in ASEAN and we hope that the new government can be the start of greater cooperation on these crucial issues across the region."
Click here to read this statement on APHR's website.
ASEAN Parliamentarians for Human Rights (APHR) was founded in June 2013 with the objective of promoting democracy and human rights across Southeast Asia. Our founding members include many of the region's most progressive Members of Parliament (MPs), with a proven track record of human rights advocacy work. They include Eva Kusuma Sundari (Indonesia), Charles Chong (Singapore), Walden Bello (the Philippines), Son Chhay (Cambodia), Kraisak Choonhavan (Thailand), Lim Kit Siang (Malaysia), and Charles Santiago (Malaysia). 
We are a regional network of current and former parliamentarians who use our unique positions to advance human rights and democracy in Southeast Asia. We seek to help create a region where people can express themselves without fear, live free from all forms of discrimination and violence, and where development takes place with human rights at the forefront. 
Our members use their mandate to advocate for human rights inside and outside of parliament, regionally and globally. They work closely with civil society, conduct fact-finding missions, and publish recommendations and opinions on the most important issues affecting the region. 
APHR was born out of the recognition that human rights issues in Southeast Asia are interconnected, and from the desire of progressive legislators to work together across borders to promote and protect human rights.