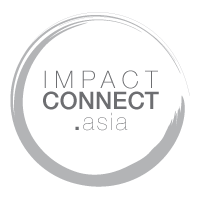 http://impactconnect.asia/about/
IMPACT CONNECT
Where social investors meet social entrepreneurs
IMPACT CONNECT is an open-access social investment portal in East and Southeast Asia. We connect social investors with social entrepreneurs to facilitate collaboration and investment partnership, fostering social investment ecosystem across the regions.
Through our common information reporting standard, social investors and entrepreneurs can now find practical information on numerous social enterprises in East and Southeast Asia: name; description; team members; products and services; social impact assessment; income, cost, and profits, and many more. These will help investors to evaluate and make more informed investment decisions. You will be able to find these by searching or browsing through our social enterprises database categorised by countries, topics, and needs.
And much more than that, IMPACT CONNECT is also a community where social investors, social entrepreneurs, and SE supporters can have meaningful interactions: you can follow and see updates on organisations and people that you care; you can give testimonials to organisations or people that you know; you can send messages to and receive them from other people whom you may find having a mutual interest for collaboration.
If you are social investors, social entrepreneurs, or SE supporters focusing in East and Southeast Asia, you are invited to [create a free account] now. If you would like your organisation to be listed in our database please do not hesitate to [contact us].
IMPACT CONNECT is being continuously developed and managed by ChangeFusion and partners. The project was funded by Rockefeller Foundation.