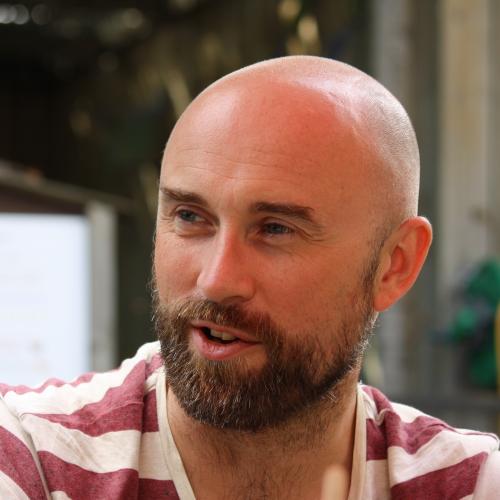 About Martin
Martin Punaks is the Country Director of Next Generation Nepal. He is based in Kathmandu where he has lived for four years. Martin has 15 years' experience working in child protection and child rights and with not-for-profit organizations in the United Kingdom, India and Nepal. He graduated with Distinction from a Master of Arts in the Anthropology of Development from the School of Oriental and African Studies in London.
First of all, what is voluntourism?
'Voluntourism' is a niche market within the broader tourism industry in which a tourist includes a component of volunteering as part of his or her travel plans.  The motives of voluntourists are a combination of both altruism (to help those less fortunate than themselves) and self-interest (in so far as they want to have an exotic experience that brings them closer to local people and cultures, as well as improving their curricula vitae for job prospects).  It is a growing trend internationally and was worth approximately USD 2 billion in 2008 with a global average of 1.6 million voluntourists a year.  
The roots of voluntourism can be found in the creation of volunteering organizations in the 1950s, notably Voluntary Service Overseas, the United States Peace Corps and the Volunteer Graduate Scheme (now Australian Volunteers International).  Over the last twenty years, as awareness of global inequality and social issues has grown – and as more people are able to travel to experience these thing for themselves – 'volunteering' and 'tourism' have merged to form the DIY-development concept we know today as 'voluntourism'. 
More specifically, what is 'orphanage voluntourism' and why has it become so popular in Nepal?   
'Orphanage voluntourism' includes a spectrum of activities related to the support of orphanages and children's homes by individuals who are primarily, or were initially, tourists on vacation.  It includes financial donations to children's homes and orphanages, as well the contribution of the voluntourist's time spent caring for and playing with children in their chosen orphanage. 
We do not know exactly how many tourists volunteer in orphanages in Nepal, but the Social Welfare Council estimate that around 30,000 foreign tourists are doing some voluntary work here each year.  Next Generation Nepal believes that many of these tourists are volunteering in orphanages.  Orphanage volunteering placements are one of the most popular schemes that are offered to potential voluntourists who type in the words "Nepal" and "volunteering" to an internet search engine.  They are actively promoted by travel and volunteering agencies.  Volunteering with children is a popular choice because it is personally gratifying to see the children you are helping smile, laugh and give back hugs and affection (in a way that clearing garbage from the Bagmati river would not be!).  Furthermore – across all cultures and ideologies – helping children is a politically neutral choice for philanthropy; it is considered an all-round 'good cause'.
So why is Next Generation Nepal against orphanage voluntourism?  What harm is it doing to children and to Nepal?
What most orphanage volunteers do not realize is that, rather than helping children, they may be inadvertently causing them psychological harm. Furthermore, in Nepal, they are fueling a criminal and corrupt profit-making industry that deliberately separates children from their families so