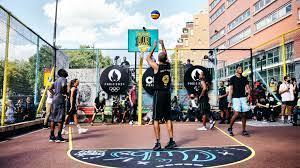 https://www.sportanddev.org/latest/news/public-development-banks-acknowl...
A roadmap to support PDBs was launched by the Coalition for Sustainable Development through Sport at the FICS, held in Cartagena (Colombia) from 4 to 6 September 2023.
The aim is to leverage sport as an innovative tool, building on the inspiring role of the Olympic and Paralympic Games, major international sports events, and the potential of the grassroots sports movement.
The FICS members also welcomed the initiative proposed by France to organise a Summit on "Sport for Sustainable Development", to be convened in 2024.
The full final communiqué is available here.
A side event of the Coalition was delivered at the FICS. One of the main outputs was to showcase the progress and the economic and social value of joint sport-based projects initiated by Coalition members, including the International Olympic Committee (IOC) and the Organising Committee for the Olympic Games Paris 2024.
Cooperation with PDBs is a priority of the IOC's Olympism365 strategy, and some case studies were discussed at the side event, including the partnerships established with the French Development Agency (AFD), the Inter-American Development Bank and the Latin American Development Bank.
Source and main image: IOC