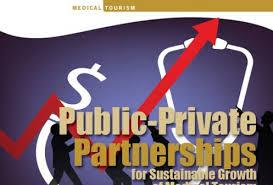 I recently observed an Eastern Regional Health Directorate (ERHD) meeting in Biratnagar.  There were a number of government and private institutions gathered for this annual meeting which featured some interesting presentations providing health statistics for the Eastern Region.  Some of the organisations also presented information regarding the challenges which they were facing. 
Although I learned a bit about other health institutions in the eastern part of Nepal, what I would have found more fruitful was a discussion as to how the organisations who had attended the meeting might collaborate to resolve some of the common challenges which they faced.  These  included issues such as finding skilled labor, having Standard Operating Procedures (SOPs) and systems, staff accountability/motivating staff, providing/understanding excellent customer service, energy issues (24 hours/day without spending a large portion of an organisation's budget on petrol for a generator) and transportation.
We've all read about the number of Nepalese migrants.  A 2014 estimate indicates that there are 3.71 migrant(s)/1,000 population, ranking Nepal 32nd out of 222 countries.   There seems to be a huge disconnect between this number and the fact that those attending the ERHD meeting are having problems finding skilled labor.  This might also reflect back on schools where I've observed large class size, lack of resources, classrooms not conducive to learning due to weather conditions and multiple students sharing one desk.  I question how teachers can teach, let alone, how the majority of students have an opportunity to learn. 
But let's turn this around and see what is possible in the true sense of partnering.  Let's say at the ERHD meeting it was decided that the group as a whole identified that a certain numbers of doctors, nurses and other staff are needed to ensure efficient operations and excellent comprehensive customer service for patients.  These numbers are presented to various medical colleges throughout the country and students are given a presentation by various members of the ERHD group about the positives of working at a medical institution in Eastern Nepal.   The group also decides to partner with DEO's and focus on schools in their catchment areas, at a number of VDC's or at Ilaka level health posts  to present information to students about the health needs of the country and the potential for employment. Those members of the ERHD group who are qualified to teach might also start spending once/week in the schools to help provide after school coaching to students who are interested in working in the medical field.
I realize that this isn't as straightforward as indicated, especially when I spoke to a young man in medical school in Kathmandu who was in Siraha, at his parent's village home.  Once you finish medical school, I asked him, would you come back to Siraha, and work near your parent's home?  He said, "No there isn't enough to do here" (his parent's village home). 
 I realize that the government does provide some scholarship incentives to entice students to work in rural areas.  But this doesn't seem to be enough.  What about the private sector, as part of Corporate Social Responsibility (CSR) efforts also getting involved and providing scholarships?    A 2012 study suggested that:  "(1) medical schools consider selecting students from rural backgrounds or government secondary schools who are more likely to intend to practice in rural areas, and (2) increase the number of post-graduate positions—weighted toward rural health needs—to retain students in Nepal."  The same could also be said for nurses, hospital administrators, pharmacists, phlebotomists, etc.  This goes back to creating a stronger partnership with especially rural schools to train students for societal needs.  This hopefully keeps the younger generation in Nepal improving the country.
For any of the above mentioned issues it is vital to partner, but first to have conversation and develop a plan.  Future meetings which I'm able to observe will hopefully provide a forum for discussion in learning from one another in continuing to move Nepal forward.