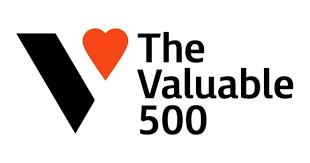 https://www.thevaluable500.com/update/generation-valuable
Over the past year, we've heard from many Valuable 500 companies that the gap in disability talent at all levels, along with the absence of disability leaders in the executive ranks, are some of the greatest challenges they face. Research also shows that marginalised talent often face systemic barriers to promotion, peaking just below executive level.
We're addressing the problem by creating a programme designed to support future executives with disabilities, with training provided by some of the world's leading disability inclusion and leadership development experts.
One candidate per company will be paired with an internal executive mentor for a 12-month exploratory programme in which they will lead conversations across their own C-Suite, take part in a master-class curriculum, and collaborate with a global network of their peers.
The inaugural cohort will include 75 Generation Valuable participants from Valuable 500 companies.
Programme Overview
Companies will run their own internal selection process to choose their Generation Valuable participant.
During the 12-month programme the Generation Valuable candidate will:
Meet with their executive mentor on a regular basis.
Have 3-6 conversations with different internal C-Suite leaders to learn what it takes to rise through the ranks of leadership.
Take part in a master-class curriculum to include Creative Leadership, Personal Identity Development, Strategic Thinking, and ESG: Business for Good.
Network with the global cohort of their Generation Valuable peers.
Take part in unique events curated for the programme.
---
Iconic Partner
Verizon has become the Iconic lead for the Generation Valuable leadership programme. Read Verizon's Valuable 500 commitment.
ABOUT THE VALUABLE 500
OUR MISSION
The Valuable 500's mission is to use the power of business to drive lasting change for the 1.3 billion people around the world, living with a disability.
WHAT WE DO
Supported by our strategic partners, our team collaborate and connect with 500 of the world's most influential global businesses for disability inclusion. Together with our Iconic Leader companies, we are developing a Transformation Programme which will drive system change and make business more inclusive of people with disabilities.
HOW WE DO IT
We convene, gathering together to solve problems.
We are catalysts for system change.
We connect brilliant businesses with brilliant ideas.
We campaign to make change happen for people with disabilities.
We celebrate the successes of our companies, and our team.
But we're not consultants, we don't pretend to have all the answers.
We don't control our companies or the work they do outside of inclusion.
We don't take credit for our companies' successes.
WHAT WE BELIEVE
The power of many
Even the simplest action, has impact at scale. If we all work together across the Valuable 500 collective, there is no limit to what we can achieve for business disability inclusion.
Head and heart
This duality defines our brand, our approach, and our people. We believe that to transform the business system to be more inclusive of people with disabilities, we need both of these powerful forces in equal measure.
One in, all in
We strive to be inclusive by design. That's why we only take part in events and experiences which are accessible to all.
Actions, not words
In order to join the Valuable 500, the CEO or leader of each of our companies made a personal commitment to action for disability inclusion. This is what makes us different – we encourage our companies to take tangible action, not just talking about inclusion.
OUR DEFINITION OF DISABILITY
We use the definition set out in the UN Convention on the Rights of Persons with Disabilities (UNCRPD), which aims to set a global standard.
The Convention protects all persons with disabilities, who are defined in Article 1 as including "… those who have long-term physical, mental, intellectual or sensory impairments which in interaction with various barriers may hinder their full and effective participation in society on an equal basis with others."
This broad definition adopts what is known as the social model of disability. It recognises that disability is an evolving concept, and that we are often prevented from exercising all of our human rights and fundamental freedoms by barriers of attitude and environment which have been placed in our way. In other words, the Convention seeks to alter social attitudes by ensuring that governments, individuals and organisations recognise that we have the same human rights and fundamental freedoms as all other persons.