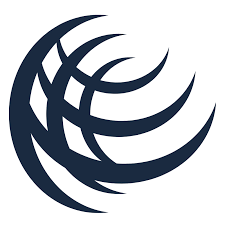 https://www.business-humanrights.org/en/latest-news/hundreds-of-womens-o...
Hundreds of women's organisations and activists have written to UN Women demanding it rescind the partnership.
The letter, sent on Tuesday to Sima Sami Bahous, UN Women's executive director, and her two deputies, Åsa Regnér and Anita Bhatia, said the partnership "gives BlackRock a veneer of feminist approval that it clearly does not merit".
While details of the collaboration have not been made public, BlackRock published a statement on its website in May saying it had signed "a memorandum of understanding" with the UN agency "agreeing to cooperate in promoting the growth of gender lens investing".
BlackRock has faced pressure from environmental activists to improve its climate action policies, given its vast holdings in fossil fuel companies, and wide global reach.
The asset manager has investments in some of the world's largest weapons sales companies, the letter said, noting that BlackRock is "consistently" ranked among the worst performers on corporate accountability by civil society watchdogs.
The letter, signed by almost 600 groups and individuals, said BlackRock also holds large amounts of debt in Zambia and Sri Lanka. It was among the private sector lenders that refused to delay debt interest payments to prevent Zambia's finances from collapsing. The country has had to cut health and social care spending by a fifth in the past two years to balance its budget, cuts that have disproportionately affected women and marginalised groups.
...
Sanam Amin said BlackRock was using UN Women for bluewashing and pinkwashing purposes, and that it was "a fantasy" to imagine that "gender-impact investment can keep investment bankers rich and also save the world".
"This is an illusion and relies on the labour and resources of marginalised communities in a gendered fashion, in the global south and across global supply chains."
...
A spokesperson for UN Women said it "understands the concerns of its civil society partners", which "merit consideration". They said the partnership had been "put on hold".
BlackRock said the money it managed belonged to its clients, many of whom made their own investment decisions. It added: "We highly value UN Women's leadership in advancing women's empowerment around the world and respect their decision to put the agreement on hold while they review their strategy for private sector partnerships."
We work with everyone to advance human rights in business and eradicate abuse.
We empower advocates….
We amplify the voices of the vulnerable, and human rights advocates in civil society, media, companies, and governments.
Our Regional Researchers – located all over the world – go to local communities to understand the impacts of businesses on the ground, and regularly talk with businesspeople and government officials.
We release briefings and analysis, synthesising the work of hundreds of advocates across the world and make recommendations for companies, governments, regions, and sectors.
We strengthen corporate accountability…
We help communities and NGOs get companies to address human rights concerns, and provide companies an opportunity to present their response in full.
We take up alleged abuse quickly and directly with companies. We've made over 6,000 approaches to companies asking them to respond to specific human rights allegations. Our global response rate is 55-60%.
We systematically follow up on company responses, pursuing companies that fail to respond adequately to allegations of egregious abuse. See examples of our impact.
Advocates and communities thank us for eliciting responses from companies. Companies thank us for providing them the opportunity to present their responses in full.
We build corporate transparency…
We collect data on the human rights policy and performance of over 10,000 companies in over 180 countries, making information publicly available. We engage with companies and governments to urge them to share information publicly.
Our 

website

 is the only global business and human rights knowledge hub, delivering up-to-date and comprehensive news in 11 languages. We receive over 415,000 page views on our site every month. 
Our free 

Weekly Update

 e-newsletter has over 14,000 subscribers around the world, including advocates, activists, businesspeople, governments, investors and the UN (Sign up / View archive).
Our approach
Focused on impact:

 We make a difference for vulnerable people and victims of abuse. We highlight the efforts and struggles of human rights advocates and take up alleged abuse quickly and directly with companies.

Collaborative:

 We seek to strengthen and support the broad business and human rights movement, cooperating with allies and partners around the world. We have a commitment to the global South, opening civic space, and supporting human rights defenders.

Independent:

 We are independent of any government, religion, or political and economic interest. We do not accept donations from companies, company foundations or senior executives of corporations.

Fair and objective:

 We commit to represent fairly all sides of debates on business and human rights issues.  We highlight good practice as well as criticisms of companies' impacts and give companies a real opportunity to respond in full to allegations of abuse before we post them.

Beyond the headlines:

 we draw attention to under-the-radar cases and countries and forgotten victims, alongside those in the public eye. We highlight emerging debates and issues.
ABOUT THE BUSINESS AND HUMAN RIGHTS RESEARCH CENTER
https://www.business-humanrights.org/en/about-us/
Who are we?
We are 13 trustees and 70+ colleagues dedicated to advancing human rights in business and eradicating abuse.
Our Regional Researchers are based in Australia, Brazil, Cambodia, China, Colombia, Germany, Hong Kong, India, Indonesia, Kenya, Japan, Jordan, Mexico, Philippines, Senegal, South Africa, Tunisia, UK, Ukraine, Uruguay and the USA. They are supported by our two offices in London and New York. Oversight is provided by our board of trustees which consists of former business people, human rights, development, and environmental advocates and academics.