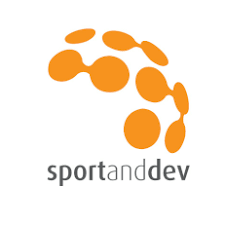 https://www.sportanddev.org/en/article/opportunity/call-proposals-apply-...
The International Platform on Sport and Development (sportanddev) is the leading global hub for those using sport to achieve social, environmental and economic development objectives. It provides the foremost global platform for sharing knowledge, building good practice and capacity, facilitating coordination, and fostering partnerships between and within different stakeholder groups.
sportanddev is hosted by the Swiss Academy for Development (SA4D), a centre of excellence for sport and development. SA4D was founded in 1991 as a not-for-profit foundation in Biel/Bienne, Switzerland. sportanddev was founded at the 2003 Magglingen Conference, and has been hosted by SA4D since then. 
 
The first UN Special Adviser on Sport for Development and Peace (SDP), Mr. Adolf Ogi, and others called for a global database of actors in SDP, leading to the birth of sportanddev. SA4D was centrally involved in organising the first Magglingen Conference and was chosen as a suitable host for sportanddev at the time.
sportanddev has not been established as a separate legal entity, though it has had a high level of autonomy. This includes its own governance (with an independent Steering Board), website and branding.
Call for Proposals
Given the global nature of its work and the need to better reflect the global diversity of the sport and development community and address existing inequities within the sector, as well as the high-cost structure of being legally based in Switzerland, sportanddev is for the first time releasing an open and public call for proposals for organisations to host the platform. This has been mandated by the sportanddev Steering Board and discussed with the current host, SA4D, who are not excluded from the call for proposals. 
Among other requirements, organisations applying to host sportanddev need to demonstrate strong relevant experience and expertise, as well as the ability to carry out legal, administrative and organisational functions on behalf of sportanddev. Benefits to the host organisation include access to sportanddev's vast global network, learning and networking opportunities, and influence on the strategic direction of sportanddev and the broader field of sport and development.
For a detailed description of the background, hosting requirements and benefits, download the call for proposals
Interested applicated applicants will need to send the following documents to chair@sportanddev.org by 2 October 2022:
A completed application form, which can be downloaded here
Your organisation's registration documents
Documents that show your organisation's management structure (e.g. organogram and/or management/board structure)