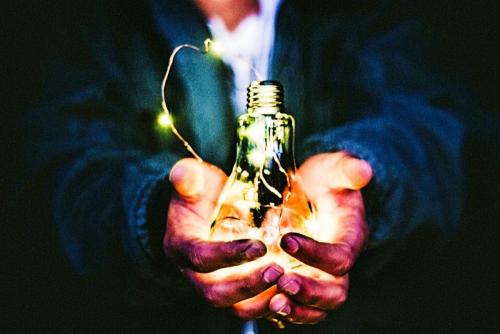 By Kelly Hewitt
https://blogs.adb.org/blog/powering-forward-four-ways-harness-rule-law-j...



Developing nations in Asia and the Pacific are radically altering their energy infrastructure to address climate change. The shift from fossil fuels to renewable energy is bringing unprecedented legal and regulatory challenges. Central to navigating this transition is energy law, which governs energy supply, markets, and policies.

Distinct from environmental law, which often revolves around compliance, energy law has always had economic principles at its heart. Traditionally, it mandates that energy pricing be fair and reasonable. When applied properly, and with a recognition that unchecked self-interest can be detrimental, energy law merges economic security with inclusive, sustainable growth.

This "fair and reasonable" benchmark is a global cornerstone for energy pricing. Yet, in Asia and the Pacific's developing countries, energy law has scarcely gone beyond basic licensing and tariff determinations. This limit is concerning, as energy law principles offer climate change solutions that enable energy transitions essential for combating climate change.

Energy transitions aren't just about compliance. They pave the way for alternative decision-making processes that emphasize collaboration, inclusivity, and fairness. A successful transition requires engaging all stakeholders within the legal framework.
Ultimately, despite the vast climate challenges in Asia and the Pacific, a rule-of-law-centric energy transition is attainable.
Global best practices have shown that prioritizing collaboration often circumvents legal battles. It also fosters inclusion, transparency, accountability, and fairness, which aligns with good governance.

For Asia and the Pacific to successfully achieve a just and sustainable energy transition, anchored in the rule of law, countries need to take the following actions:

Mandate Formal Collaborative Processes: An official policy from energy regulatory bodies or relevant ministries is vital to kickstart and implement a formal just energy transition collaborative process.

Engage All Stakeholders: Regulated energy companies should be required to hold quarterly formal collaborative meetings with local stakeholders, including officials, regulatory bodies, government entities, and representatives from consumer and trade organizations, to propose and evaluate energy demand and consumer choice programs that further a just clean energy transition.

Establish a Just Energy Transition Surcharge: Surcharges based on prudent costs and rationale that enable least cost emission reductions and optimal economic benefits should be allowed by law and policy. This will augment national revenue while supporting energy transition projects. It will also drive public-private partnerships by showcasing expected revenues, thus reducing private sector investment risks.

Promote Constructive Energy Regulatory Environments: Developing countries need a forward-thinking, client-focused energy regulatory regime. International financial institutions can assist by building capacity and emphasizing the crucial relationship between regulatory bodies and other energy sector stakeholders in accomplishing a sustainable and just energy transition.

From a rule of law standpoint, the benefits of a just energy transition extend beyond national borders. It aids in regional and global responses to climate challenges.

For many developing countries, balancing Paris Agreement commitments with economic growth is challenging. Incorporating openness, transparency, and inclusion in formal processes aids in prioritizing resilient infrastructure, and monitoring and verifying the decarbonization progress while maintaining economic goals.

Ultimately, despite the vast climate challenges in Asia and the Pacific, a rule-of-law-centric energy transition is attainable. Championing openness, transparency, and inclusion through collaborative processes not only epitomizes good governance but also enables nations to meet their Paris Agreement commitments effectively.