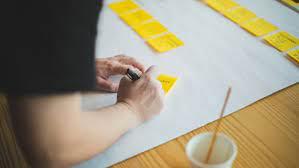 https://www.sportanddev.org/latest/news/360-sports-entrepreneur-mastercl...
It is powered by Barakitso Group of Companies under the patronage of Barakitso Sports Management (BSM) and AMEA Sports Institute (ASI).
The goal of the business is to develop and guide sport entrepreneurs to create business opportunities for themselves and to implement these new business opportunities as part of the individualised exit strategy, thus empowering them to enter "real life" with some resources, skills and a "blueprint" to follow.
The program offers a journey of crossing paradigms and out-of-the-box thinking to establish the authenticity of every individual.
The organiser hopes to inspire the young entrepreneurial spirit to think outside the parameters of the traditional educational system to allow them to realize their dreams in the world of commerce and business. 
The program will be delivered in English. At the end of the training participants will receive certificate of competency from ASI. Certificates will be granted to participants who complete successfully complete the following:
The US$100 Start a Business project.
Successfully submit, pitch and present your business and business plan at the end of the program to the corporate finance team.
Attend 90% of all sessions.
Successfully submit weekly evaluation schedule for the duration of the program.
Registration is now open and will close on 13 October 2023. Individual candidates can register online by clicking this link: https://forms.gle/jFpsdZ8AvVMdwLaE6
For more information contact the program manager, Talent Mlambo at talent.mlambo@barakitso.com or the International Call Centre via Whatsapp: +27 63 124 1423.