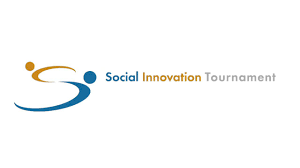 Applications open for the 2016 Social Innovation Tournament!
The Social Innovation Tournament promotes the generation of innovative ideas and rewards initiatives that fight against social exclusion. It covers projects in a wide range of fields – fromeducation, health care and job creation, to new technologies, new systems and new processes.
All projects compete for four prizes in a General Category, and projects addressing the topic of health with a special emphasis onchildhood obesity will also compete in the Special Category. Winning projects in both categories are awarded1st and 2nd Prize: EUR 50 000 and EUR 20 000 respectively. Project teams may also win vouchers entitling projects to benefit from mentoring services.
The tournament is open to not-for-profit and for-profit organisations, young entrepreneurs and social enterprises, corporate responsibility departments of private sector companies of any size, NGOs, government or local government entities and university communities.
Deadline is 15 March 2016. Apply here.