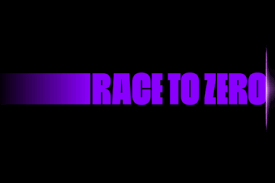 https://climatechampions.unfccc.int/together-for-implementation-a-cop27-...
The fact that there has been an agreement to establish a fund for loss and damage is a major step forward, which we could not have predicted when we entered Sharm-El-Sheikh over two weeks ago. The table has been set to develop a mosaic of solutions to address losses and damages; and non-State actors stand ready to contribute actions and innovations.
We can take heart that the intention to elevate adaptation and resilience has been realised with the COP27 Presidency's launch of the Sharm-El-Sheikh Adaptation Agenda. Announced at the World Leaders Implementation Summit, it's the first ever comprehensive global plan to rally both States and non-State actors behind a shared set of 30 Adaptation Outcomes by 2030.
We can also take heart that, during what was framed as the 'Together for Implementation' COP, we saw a tremendous upswing from businesses, investors, cities and regions who are getting granular about how they will turn their pledges into actions. This is the Breakthrough Agenda in motion, where the power of collaboration is uniting governments, the private sector and communities around shared goals to protect 1.5°C.
On climate finance, there is now growing recognition that reform of the broader architecture is required for scaling finance for developing countries, which was articulated in the 'Financing Climate Action' report and then highlighted in today's Cover Decision. One part of the solution lies in the emergence of a global pipeline of implementable, financeable projects covering adaptation and mitigation, which is maturing under the five Regional Finance Forums, where over one hundred projects were presented during the summer.
As we cast our eyes to next year, we must embed all this momentum into the Global Stocktake to decisively inform the ratchet of national climate plans. We therefore welcome the recommendations of the Net Zero High-Level Expert Group, which build on existing initiatives like Race to Zero, setting a high bar for voluntary initiatives, and emphasising the need to move to regulation.
We remain deeply committed to continuing to mobilise highest ambition non-State action. In 2023, we need to move quickly from the groundswell of voluntary momentum into the ground rules that can reshape the global economy for a more just and resilient future that delivers for the most vulnerable.
For our full Summary of Global Climate Action at COP27, see here.