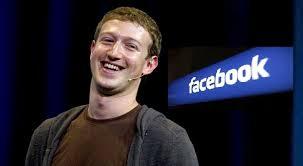 Mark Zuckerberg one of the co-founders of facebook and his main shareholder, recently toured Asia to promote Internet.org a global initiative to promote internet connectivity in developing and emerging countries.
It does not really matter why facebook, together with other internet giants like Ericsson, Nokia, Samsung, among others, who are part of the initiative, is being motivated only by the desire of signing up new potential clients in low income economies where internet penetration has huge potential for growth.
There is no doubt in the value of the initiative: Internet.org has very ambitious plans to work at multiple levels to enhance the affordability, efficiency and business models that can bring easy, fast and affordable internet to those deprived of it.
Internet.org wants to break down the barriers limiting internet connectivity so that millions of individuals around the world will have a chance to be on line.
After all Internet.org could fairly qualify as a shared valued initiative where a private company pursues profit by also doing something good for society, creating additional value for shareholders also generating social value within society at large, positively impacting, from a social point of view, clients and more.
What really intrigued me was what Zuckerberg, while visiting India, a key target country together with Indonesia of Internet.org, said that internet connectivity is a human right. But what does this mean?
I can't really understand this statement; not that I am a human rights expert but I struggle to see how internet can be considered as a human right.
Are we talking about one of many "commons" like food, water, forests as described by the late Nobel Prize winner Elinor Ostrom? Certainly when the universal declaration of human rights was framed, there was no internet nor at that time was the universal jurisprudence of human rights so progressive and inclusive as it is now.
Indeed it is undeniable to say that the concept of human rights itself adjusts to the changing circumstances shaping our humanity and the understanding we make of it.
After all thanks to the so called human rights approach to development, now it is common to think about human rights in much broader terms as compared to 60 years ago.
We should not forget that initially human rights were basically restricted to the defense of key freedoms related to human dignity and broader political rights. Only slowly did they evolve to include social and economic dimensions now fully integrated into the original framework.
Yet I do not believe that internet connectivity should be considered as a human right. If this is the case, then why did not we include radio or to a lesser extents TV? What about print media or the telegram?
Wait a minute, I guess if we include the telegram, the radio, the tv, before allowing internet to graduate into a human rights "Hall of Fame", we should also think about the mobile phone. Globalization did not start with this internet; thisjust made interconnectivity must stronger and faster.
Moving a step ahead of Zuckerberg, should we do justice to all the inventions and think about "technological" connectivity in broader terms, not just internet, as a basic human right? Should the second generation of human rights include also technological rights together with social and economic ones?
There is no doubt that science, through its inventions, is the lever that enhances human life. Just imagine the dramatic scientific discoveries in the last half century that have increase life expectancy wherever decent health systems are in place. Imagine that in 30 years from now persons without physical mobility or with visual impairment will be able at least partially to enhance their mobility and visibility through new technologies now being piloted. Imagine if cancer, ebola or malaria will be totally eradicated thanks to scientific discoveries.
Human progress is based on scientific inventions and discoveries that can be really transformative and revolutionary for human beings but when we talk about the internet I am afraid that we are confusing the means with the ends.
We are talking about a very powerful platform to advance human knowledge provided that it is used in the right way.  We know from experience that the same edge generated by internet empowered social media can also be used to do evil.
Citizens from developing countries must be put in condition to have easy and equal opportunities to connect. Hopefully the internet can transform people's lives for the better but I doubt we can consider equal internet access at the par of equal access to quality healthy care.
There is no doubt that technological progress should trickle down; therefore Zuckerberg's Asia tour to promote Internet.org is welcome.
The internet can be a great equalizer but it depends on its use. On the one hand you have massive open online courses and on the other hand you have the picture of the latest delicacy you post on your facebook page.
Poor people do not enjoy the luxury allowing such kind of postings but I would not be surprised if they will follow through as soon as they are able to join the emerging global middle class.
The big question: Internet as futility or real empowerment? Choosing is certainly their right as well as deciding which is better and most importantly determining which one qualifies as human rights.