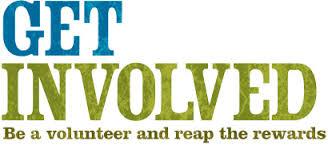 We recently received an invitation from the NIEC, the renowned educational consultancy, to talk about service for young Nepalis willing to go to study overseas. We did a bit of brainstorming and homework in the office in trying to come up with a "convincing" theory about why someone who has never volunteered before should start considering doing it regardless of the age and no matter where s/he is and what s/he is up to in life.
We came up with "The Ego Volunteering Theory". In short if you have never volunteered, you should start volunteering just for you and you should not feel guilty for it.
Then as you embrace the experience and if everything goes well, you will let yourself be overtaken by it. You will start looking at volunteering the other way around. At this point, a real transformation will happen: the trigger won't be any more an immediate personal gain but an inner feeling that keeps motivating and energizing you: "restless" volunteering.
So let' start analyzing the rationale underpinning of this theory.
Reason no.1: The Feel Good Experience. Volunteering will make you happy
It is hard to define what volunteering is and all the feelings about it. Though it is very intangible and it is hard to measure, by starting to help someone in need or by embracing a cause, you will almost instantaneously feel a better person.
Not that you are really special simply because you start doing something presumably useful for a cause or for the others but it is scientifically proven that doing something good makes a person happier and satisfied. In short volunteering fills in the emptiness we often experience.
Reason no 2: The Learning Experience. Volunteering is often better than 100 text books
Volunteering is a real learning experience and you should know very well that learning goes much beyond text books. This is the reason why many schools all around the world, including Nepal, are "shaking up" volunteerism in their curriculum. They call it Service & Learning. Modules from academic programs are shaped based on specifically designed service experience. You get involved in a cleaning campaign and then you go back to the classroom to analyze and understand the causes, including human behaviors that cause pollution. You are part of a health camp, then back to school, your teacher starts discussing about biology, human demography, nutrition, etc linking up theory with your experience on the ground.
Beyond school, at your personal level, by getting involved in a cause you can generate new know how and insights. The practical skills learned by volunteering will help you in future in areas you will never ever imagine right now. Learning is a dynamic process; it is not about just cause and effect, what you study and what you get. Not to count the intangible dimensions like increased patience, perseverance, ability to manage your time, readiness to compromise and sacrifice that will be greatly enhanced.
If you are already a young professional, a form of corporate volunteering called Pro Bono or Skills Sharing where you offer your time to share your expertise in your field of work, can drastically improve the performances of the employees. This not only in terms of motivation.
Reason no 3: Expansion of your Network. When Volunteering can help you connecting
Normally, though there are exceptions, while volunteering, you interact with others. Volunteering especially if we talk about a service action generating a massive impact at society level is done in groups. You will meet new people; you will build new relationships that could be turned into friendships or into important work contacts. If you are a bit shy or introvert, volunteering will help you overcome the barriers that block you from relating to others.
Reason no 4: If you go studying overseas, Volunteering will help you embed in the culture of the host countries.
It is really a great way to start meeting locals, speaking their accent and getting out of your comfort zone provided by your country peers whom you will meet at university. You will start understanding the local community that will become yours for the next few years. Volunteering will help you feel at home.
You can start volunteering for any of these reasons. No matter that you do not have any strong motivation or emphatic feelings for those you help or for the cause you getting involved. I know it should not be that way but not everybody is born with a spontaneous sense of altruism. This can be developed.
This theory shows that even without great motivation or a strong sense of altruism, people involved in volunteering slowly will be "taken over". Your level of motivation will progressively increase, making volunteering unstoppable, a true a way of living, the greatest of all possible habits. At that point, you will start paying back the debt. That's when the real "giving" will start.