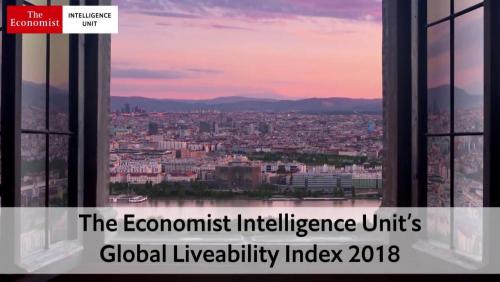 http://www.eiu.com/topic/liveability
In this year's Global Liveability Index 2018, Vienna displaces Melbourne as the most liveable city in the world. This free report summarises the survey's latest findings, as well as highlighting the top ten most and least liveable cities.
the concept of liveability is simple: it assesses which locations around the world provide the best or the worst living conditions.
The Economist Intelligence Unit's liveability rating quantifies the challenges that might be presented to an individual's lifestyle in 140 cities worldwide. Each city is assigned a score for over 30 qualitative and quantitative factors across five broad categories of Stability, Healthcare, Culture and environment, Education and Infrastructure.