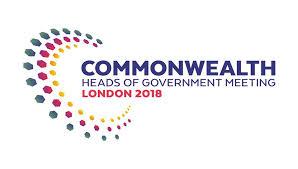 Commonwealth Heads of Government Meeting (CHOGM)
'Towards a Common Future' London,16-20 April 2018
In April 2018, the UK will host the Commonwealth Heads of Government Meeting (CHOGM) when leaders from all the member countries are expected to gather in London and Windsor.
They will come together to reaffirm our common values, address the shared global challenges we face and agree how to work to create a better future for all our citizens, particularly young people.
The Business Forum will be held across the Guildhall and Mansion House in the City of London and the QEII Conference Centre, Westminster and will be addressed by heads of government, ministers and global business leaders.
The Commonwealth People's Forum (CPF) brings together civic voices from around the world to debate key issues facing Commonwealth people.
The 2018 Women's Forum will reflect on some of the global challenges still faced by women, as part of a wider commitment to "leave no one behind" in the Commonwealth journey to achieving gender equality by 2030.  
The Commonwealth Youth Forum provides an opportunity for the young people of the Commonwealth to build cross-cultural connections and networks, debate the challenges facing its young people, and agree youth-led initiatives to influence decision makers and ensure young people have a voice in its future.
The latest news and announcements including speeches and statements from the Commonwealth Heads of Government Summit.