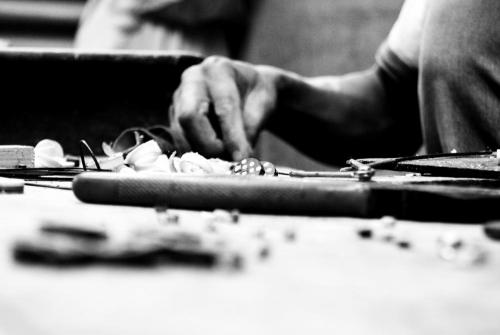 Button Mahal will take place on Saturday, 24th and Sunday, 25th September between 11am and 7pm, at Baber Mahal Revisited.
Baber Mahal Revisited, an iconic structural design which represents the golden age in Nepalese architecture will be transformed into a button extravaganza by Shailee Crafts, producers of buttons and other crafts made from horns and bones of celebratory domestic water buffalo.
Shailee crafts is a social venture, which began in 2012, by two brothers, Shailesh and Success Dhamala.  The brothers have come from a family lineage of craftmen and use traditional and new techniques to
up-cycle natural material, including w
oods, metals, organic resins, fibres and fabrics, all u
nder fair trade practices.
Button Mahal w
ill showcase all the buttons crafted by Shailee Crafts, to date, where buttons for all ages and genders, in various personalities and designs will be featured.
Button Mahal has been organised in collaboration with Baber Mahal Revisited and  A Shop with a Story (a shop inside Baber Mahal Revisited, which encourages social entrepreneurship and marketing of creatively handcrafted products).