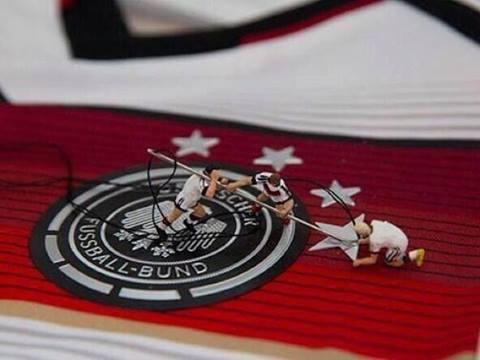 Anything is debatable, even the existence of GOD, let alone the brilliance of Lionel Messi. We have just witnessed arguably the perfect World Cup final ever; a free-flowing yet compact and competitive match. Everybody gave their 100%; those forward runs, tackles, jumps and even the referees were at their best. As an Argentine football team supporter, I would have been happier to see them win the World Cup but German Football team have been brilliant throughout the tournament and they deserved the top prize.
This World Cup gave us more time with friends, entertainment, a new jersey :), sleepless nights and to my surprise lots of pointless abuses in social media for other teams and their supporter. To support a team is one thing and to hate and abuse other teams and their support is totally different thing and a pretty awful one indeed. Your team loses, you get disappointed. Similarly, your team wins, you get excited but that does not give you ticket to abuse others in either case.  A sport is all about respect and unity for humanity. Labelling 7-1 win of Germany over Brazil as "Rape" is not at all a COOL thing to do.
Let's respect each other's opinions and be sensible to make world a better place, we already have enough hatred and genuine problems to deal with!