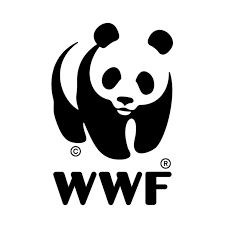 by Manuel Pulgar-Vidal, WWF Global Lead Climate & Energy.
Why climate must count when it comes to plastic treaty | WWF (panda.org)
Last month, the world took a decisive step towards ending the scourge of discarded plastic. In Nairobi, leaders of 175 countries agreed to work towards an "international legally binding instrument on plastic pollution". 

The news is hugely welcome. But, as negotiators begin the two-year process of drawing up a draft agreement, they must now ensure the climate impacts of the production, consumption and disposal of plastics are front and centre of the resulting treaty.

Images of marine life choking on discarded plastic have galvanized public opinion around the world. Plastic pollution can now be found in the most remote parts of the world. Microplastics are having as-yet unknown impacts on the health of people and wildlife alike.

All these make action urgent and popular. But what is less well understood among the public is the contribution that the plastics industry makes to the climate crisis. 

At present, plastics production accounts for around 6% of global oil production. This figure is set to rise to 20% by 2050 as we decarbonize other carbon-intensive parts of the global economy. That's because energy-intensive processes see a considerable proportion of these fossil fuels emitted during plastic production.

Plastics also contribute to carbon emissions once they are disposed of. Across much of the developing world, plastic waste is burnt, producing toxic air pollution as well as releasing methane and ethylene – both potent warming gases. Similarly, these gases are emitted when plastic is broken down by sunlight, whether on land or in water. 
This means that the global plastics lifecycle results in enormous volumes of greenhouse gas emissions. In 2019, production and incineration of plastics added an estimated 850 million metric tons of greenhouse gases to the atmosphere, equal to the emissions from nearly 200 coal-fired power plants. By 2050, these emissions are forecast to account for 15% of total emissions.
In addition, there are growing concerns that microplastics could be degrading the ability of ocean ecosystems to absorb carbon dioxide and produce oxygen. Scientists believe that microplastics could affect the growth of phytoplankton and their ability to photosynthesize, undermining a critical carbon sink.
It is clear, then, that addressing the contribution of plastics to climate change must be a central element of the plastic pollution treaty that emerges from the UN's two-year negotiating process. Doing otherwise will make it much harder to keep 1.5℃ within reach. 

But there will be powerful forces arrayed against any international effort to address the climate impact of plastics production. Indeed, as the world moves to electrify transport, plastics will replace petrol and diesel as the key driver of future demand for oil. The oil and gas sector, facing demand destruction in its traditional markets, is investing heavily in plastics and other petrochemicals.

An estimated $400 billion of global investment into additional plastics production capacity is at risk of 'stranding' – losing its economic value before the end of its life. That would be the case if there is an ambitious agreement on plastics, according to As You Sow. Oil companies will lobby vigorously against this outcome.

Governments and civil society, then, must ensure that, over the next two years, the contribution of plastics to climate change must be a key consideration for negotiators. A failure to do so could risk putting the Paris Agreement's 1.5°C temperature threshold beyond reach.