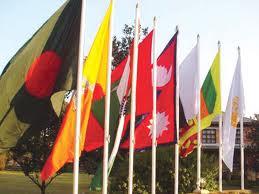 What do we want from SAARC? What are our inspirations? Would we be happy with the establishment of a united regional trade and economic market?
Are we instead envisioning something more ambitious, an economic union that consequentially could lead to an enhanced regional cooperation framework with a strong political dimension?
These are the key questions that not only the leaders of the region should ask themselves. 
All the people of South Asia should start wondering what we want out of SAARC.
Such ambitious projects are normally created by a combination of, on the one hand, political leadership setting the pace of integration combined, on the other hand, with a bottom up approach driven by an enhanced "People's SAARC", an interplay of non state actors and stakeholders nourishing, from below, step by step, the integration process.
The EU project has been made possible by a visionary leadership that took the risks to push for a common "grand" project even without bothering to consult too much with the national "citizenries".
Despite the fact that now this approach might backfire, the European statesmen who launched the integration project were never concerned about the lack of legitimacy of the entire project. After all they all had a democratic and therefore legitimate mandate by free and popular vote. That's more than enough to steer the European nations towards an almost confederation of nations.
This bold and to some extent controversial approach must be followed by the non state actors offering a bridge between high level policy making and the impact of this in the daily lives of the average citizens.
At the South Asian level it obviously makes sense to complain about the lack of implementation of previous agreements. Common sense would lead, before starting new overambitious plans, to at least start carrying whatever has been agreed so far by the South Asian nations.
Yes all the members must do their own homework, shifting from talk to action because implementation of SAARC decisions implies also a strong commitment in the capitals to amend national legislation and enact new bills to make each member fully compliant with regional provisions.
All previous agreements should be enforced. The Secretariat must be empowered not only with more staff but with political clout that only a "political" rather than "diplomatic" Secretary General can offer.
At the same time South Asia needs, in order to move ahead with its integration project, clarity of purpose and clarity of direction on how to shape up the future of the region. In short we need a vision.
Clarity of purpose implying a common understanding on what SAARC will look likes in, let's say 20 years from now.
The leaders of the region must start a strategic discussion on what they want from  the regional cooperation process. They must also think about what they can gain in terms of more regional integration.
Based on bilateral and multilateral negotiations with the members, a common road map would be envisioned with detailed milestones to be reached. Peer pressure and  positive competition among the heads of state and government would be instrumental in maintaining the momentum.
Clarity of direction means the ability to translate, in plain political actions, the steps necessary to realize the agreed framework.
The "size" of the vision does not really matter. It can be a grand vision that can bring, at least, to an economic union, including a monetary one within ten to twenty years; it can also be a much simpler and slimmer project that will bring free trade to the member nations.
On the latter scenario, actually a decision was already taken on the 6th of January 2004 at the12th SAARC Summit in Islamabad to set up the South Asian Free Trade Area (SAFTA).
What is missing are not only the details of implementation but also the political will and to some extent the vision to leverage economic means to bring development and prosperity to the people of South Asia.
ASEAN is seen as an example of smart economic cooperation but are the South East Asian nations ready to move fast as well in terms of political integration? I seriously doubt it.
Are the South Asian nations willing to replicate the ASEAN experience or are they willing to think about adding a stronger political dimension to their regional mechanisms?
This is the grand question that SAARC leaders should ask themselves this week in Kathmandu.
It is commonly said that South Asia should not copy and paste from other successful regional integration projects.
Can the People's SAARC nudge their leaders to take a final, long term decision on the future of the region? 
If they will be successful, the citizenry of the region will mark a real difference in relations with other processes around the world where sovereign nations are ceding voluntarily pieces of their sovereignty.
Surely South Asians, as a collective of people, can be up to the task, helping to steer the process.
The best minded from civil society can team up with NGO people, social workers and most importantly students and the private sector. Everyone can benefit from more integration.
If this happens, South Asia will have a people driven regional process with its people as co-drivers.
Big or small, what we need is a vision. Let the people help.