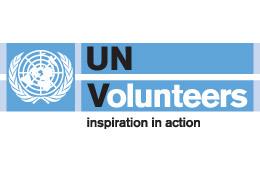 https://www.unv.org/Success-stories/how-volunteering-strengthens-social-...
Having lived through a global pandemic for more than a year, many of us are learning what it means to lead a more isolated live and deal with feelings of loneliness. As human beings are social creatures, we are looking forward to the end of the pandemic when we can share our time with others and feel more emotionally and physically connected again.
However, many senior citizens do not have the same prospects to look forward to. With children moving out and focusing on their own path in life, less friends being around over time, and retirement replacing a phase of life that was filled with work and a sense of productivity, many senior citizens can feel disconnected, lonely and useless. 
Dealing with isolation through volunteering
Now that the spotlight has shone bright on what isolation can do to us as individuals and societies, it is time to put more sustainable mechanisms into place to deal with isolation, especially among senior citizens. 
One important way to strengthen social inclusion, and thus the well-being, of senior citizens is through volunteering. This includes not only volunteering for senior citizens, but also volunteering by senior citizens – so-called 'silver volunteering'.

Volunteering for senior citizens
Volunteers can engage in a wide range of activities to support senior citizens in leading an active social life, for example by regularly visiting them, taking them out for activities, or exchanging letters and phone calls.  

In Slovenia, for example, the non-governmental Sopotniki Institute offers safe and free transportation services to senior citizens who lack mobility opportunities to go to cultural events, private visits, stores or healthcare appointments. With the relationship between volunteer drivers and senior citizens at heart, the project aims to prevent or break isolation and loneliness, especially in remote areas.1

Volunteering by senior citizens
Older people around the world feel compelled to volunteer themselves and engage in so-called 'silver volunteering'. Engaging in volunteer activities can help them feel useful, productive and connected to the communities around them, increase levels of interaction and physical activity, and strengthen their sense of agency and self-esteem. This has positive effects on their wellbeing and social inclusion, directly contributing to Sustainable Development Goal 3 (health and well-being) and the principle of leaving no one behind. 
In Senegal, the non-profit Corps of 3rd-age Volunteers (Corps de Volontaires de 3eme Age, CV3A) allows senior citizens to volunteer in diverse fields, ranging from education, health and social dialogue to local development, governance and environmental protection. The programme aims to give senior citizens the opportunity to put their experiences and skills to service for their country and region, promoting intergenerational solidarity, and creating a community of like-minded volunteers.2
You can continue reading the piece on UNV web site (link above)