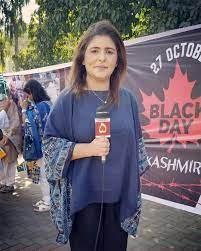 I deplore the death of Sadaf Naeem. I call for an investigation that will shed light into the circumstances of her death. Journalists everywhere must be given the protections they need to cover political events without fearing for their safety.
Audrey Azoulay
UNESCO Director-General
Ms Naeem, a reporter for Pakistani Channel 5 television and was covering a political rally when she was crushed to death under a container truck. 
In 2020, UNESCO issued a Brief on journalists covering protests, sounding the alarm on the rising number of journalist killed while covering protests, and calling for their protection.
UNESCO promotes the safety of journalists through global awareness-raising, capacity building and by coordinating the implementation of the UN Plan of Action on the Safety of Journalists and the Issue of Impunity.
See also: UNESCO observatory of killed journalists