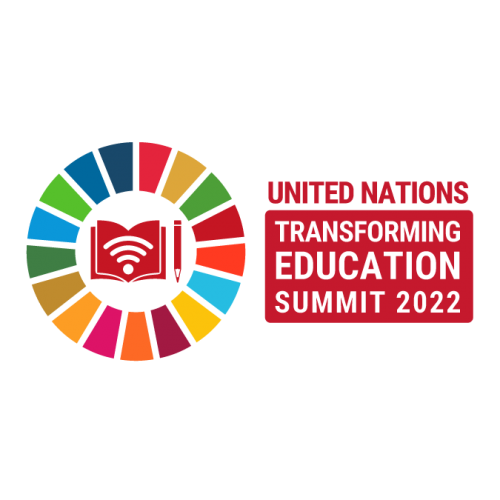 https://www.unesco.org/en/articles/unesco-and-qatar-fund-development-sig...
QFFD and EAA collectively committed to $1.6 million towards promoting the five Thematic Action Tracks, developed for the Transforming Education Summit. These Tracks focus on critical areas that require global collective attention to accelerate progress towards achieving SDG4, which aims to "ensure inclusive and equitable quality education and promote lifelong learning opportunities for all." The action tracks cover equitable, safe and healthy schools; learning and skills for life, work and sustainable development; teachers, teaching and the teaching profession; digital learning; education financing, both domestic and international.
Mr. Ali Abdulla Al Dabbagh, Deputy Director General of Planning at QFFD stated: "QFFD is committed to contribute to education initiatives and efforts such as the contribution to UNESCO.  The action tracks initiated by UNESCO is parallel to QFFDs efforts in education, which are set to address three key focus areas, firstly to provide access to out-of-school children and youth to receive an education. Secondly providing out-of-school children and youth with quality education. And finally, building resilience and empowering youth to further promote sustainable development goals. This contribution is an opportunity to work hand in hand to take accelerated actions towards facilitating access to quality education to foster sustainable development globally."   
Mr. Talal Al Hathal, Director of AlFakhoora Program, Education Above ALL Foundation, "Education Above All is glad to contribute to this most important Summit, which will host the crucial and overdue global conversation on transforming education for the 21st Century. Granting access to safe, inclusive, equitable and quality education to all, including the world's most marginalized children and youth, is a fundamental human right and a key to their resilience and empowerment and at the heart of our mission at EAA."  
During the signing ceremony, Ms Stefania Giannini, UNESCO Assistant Director-General for Education said ''We are very grateful for the longstanding support of Qatar to the TES, which we hope will be a turning-point for education, the foundation for inclusive, sustainable development. We are happy to sign today this agreement with Qatar Fund for Development and Education Above All.''
The Summit is convened by the UN Secretary-General in response to a global crisis in education that has been aggravated by the COVID-19 pandemic. This crisis has a devastating impact on the futures of children and youth worldwide, setting back progress towards sustainable development across the board. The Summit will bring together heads of State and Government, the global education community and youth to elevate education to the top of political agendas, secure commitments to recover pandemic losses and ignite a global movement to support the transformation of education across the world.