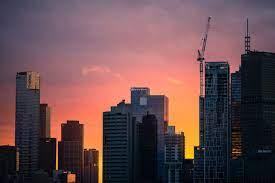 https://onebillionresilient.org/uncovered-the-real-burden-of-heat/
In cities around the world, the impacts of heat fall most heavily on those least able to bear them. Many poor or marginalized communities are more exposed to heat. In informal settlements like Villa 31 in Buenos Aires and Kamrangirchar in Dhaka, temperatures are between 10°C and 15°C higher than in surrounding areas, leaving those community members more vulnerable to heat's health, economic, social, and infrastructural threats. Responses and solutions are urgently needed.
As rising temperatures make heat waves more severe, intense, and longer, we need to rethink how we pay for heat. Arsht-Rock's report explains how to harness the potential of disaster risk finance to protect communities from extreme heat.
What's in the report?
This report explores how governments, businesses, organizations, and communities can begin to use disaster risk finance to address the larger, often hidden, costs of heat. The report considers how it can be designed to motivate climate mitigation and adaptation, and provides real-life scenarios that serve as lessons for future policies. When planned and implemented well, disaster risk finance is a tool that can build a more resilient world.
ABOUT THE INITIATIVE
Driven by the critical need to find immediate, scalable solutions to address the widespread and intensifying consequences of climate change—threatening our families and communities, natural ecosystems, economic development, and political stability—the Adrienne Arsht-Rockefeller Foundation Resilience Center (Arsht-Rock)  set out to reach one billion people with resilience solutions by 2030. 
With the convening power of the Atlantic Council and the vision and support from our founders Adrienne Arsht and The Rockefeller Foundation, Arsht-Rock builds individual and community resilience in the face of climate impacts.  
In the years since we launched the center in 2019, we have been committed to enabling individuals, communities, and institutions to prepare for, navigate, and recover from natural and human-caused shocks and stressors, both expected and those not yet imagined.  Leveraging the expertise of our cross-disciplinary team, our global network of partners, and collaboration with policymakers at all levels, we take bold action to improve lives, reduce inequity, and increase human security.   
We believe a better future is possible. While climate change is a challenge, it is also an opportunity to invest in our communities and drive change at scale.  By collectively creating integrated, inclusive, and multi-benefit solutions, we can make an impact on people's lives, health, and livelihoods for generations to come.