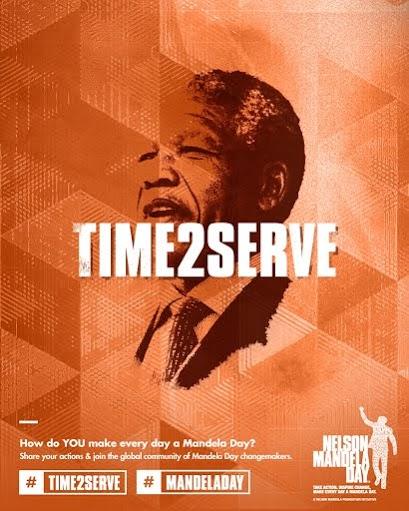 There are many iconic days all over the year, each of them, a call for fairness, justice, a quest for a better world. While it is almost impossible to track down all of them, one day, not much known outside Africa, is the day that celebrates the birthday of Nelson Mandela.
Mandela was himself no saint either in private or public life, enjoying women and also he was forced to choose armed rebellion instead of peaceful resistance against the Apartheid regime. Then there was his redemption after decades in jail, his understanding that only reconciliation could have paved the way for a new, prosperous, open society in South Africa.  Dr. Martin Luther King proved once again to be a leading example on how to campaign and organize civil disobedience actions against an unjust and unfair system.
By reading the newspapers today we understand that both the dreams of Nelson Mandela and Dr. King are not fully realized yet: in both cases, the black citizens of South African and United States are living in poverty and vulnerability.  Of course we cannot generalize, after all there are black south Africans and as well black Americans succeeding at life and thriving. Yet the majority of them across the Atlantic lives in poverty and marginalization.
Different causes, different systems, different nations but the experiences faced by black persons in South Africa and United States are strikingly similar.
All over the world, there are people suffering, persons who lost their dignity and are now abandoned in the extreme corners of their respective societies, forgotten and invisible to the majority.
Nevertheless despite these injustices, burdens over our humanity, we should find the courage to remember these persons and encourage, directly or indirectly, actions to relief their pains.
Of course oftentimes it is hard to find a way to support a faraway cause. Maybe you can start from home, from your community.
Maybe through the wheel of universal justice, if it ever exists, a small action here in your place, can, for some mysterious and inexplicable laws, can cause a positive "trickle down" effect in another corner of the world.
A small action of compassion, kindness and love can generate an unintended positive effect somewhere else and hopefully, I want to believe, that this entire lovely "madness" can be contagious.
Today should be seen as a day of hope, a day where each of us, regardless of where we are, regardless of the privileges we are living and regardless of the discriminations we are facing, we are all bound to a common destiny and we, all, despite our differences, should make efforts to serve our communities and our people.
We can do it in different ways, there are plenty of blueprints but ultimately it is up to you, to find your own way either by smiling at some foreigners, by helping someone crossing the street or resist the temptation of shouting at your dear one.
Today is a day of action very much similar to Martin Luther King Day to commemorate the birth of Dr. King on the 16th of January as a service holiday throughout the States.  
Many organizations in South African will be involved in volunteering and serving actions but as well highlighted by the Nelson Mandela Foundation, every day should be a "Nelson Mandela" day.
 I know it sounds quite rhetoric and abstract and certainly few of us can be truly embrace the core spirit of personalities like Mother Theresa.
Yet as Michal Rosenkrantz says "we must do our little part, every single day". We can do that with small but significant gestures of compassion, love and oftentimes our ability to control our anger and frustrations, forget and move on.
Happy Mandela Day to all
Here info on Mandela Day
"What counts in life is not the mere fact that we have lived. It is what difference we have made to the lives of others that will determine the significance of the life we lead" – Nelson Mandela
The message behind Mandela Day is simple – each individual has the ability and the responsibility to change the world for the better.
If each one of us heeded the call to simply do good every day, we would be living Nelson Mandela's legacy and helping to build a country of our dreams.
The baton of leadership has been handed over to us. It is in our hands now to make a positive difference.
Here an article of Cyril Ramaphosa, Vice President of South Africa.
http://www.timeslive.co.za/sundaytimes/opinion/2016/07/17/Madiba-Day-reminds-us-to-contribute-to-the-culture-of-peace-and-freedom