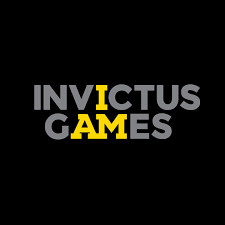 https://invictusgamesfoundation.org/
17 nations will compete in eleven different adaptive sports with events being held across Greater Sydney, including Sydney Olympic Park and on and around Sydney Harbour.
This will be the Games in which the community embraces those that serve, and have served, and the family and friends that support them; it will inspire the many who on a daily basis battle to turn adversity into opportunity.
Prince Harry explained why the Sydney bid won the rights to the 2018 Invictus Games: "We had three key criteria. First, it had to be an iconic city – somewhere known the world over. Second, it needed to be a city with a proud military heritage, which would welcome competitors from all over the world with open arms. And finally, we wanted to go somewhere where they are absolutely sports mad and would really get behind our competitors. It was an easy decision really – the 2018 Invictus Games are coming to Sydney." —Prince Harry
Founded by Prince Harry, the Invictus Games use the power of sport to inspire recovery, support rehabilitation and generate a wider understanding and respect for wounded, injured and sick servicemen and women and the families that play such an important supporting role. It is the only international adaptive sporting event for wounded, ill and  injured  active duty and veteran service members.
Prince Harry founded the Invictus Games after a visit to the US Warrior Games held in Colorado in 2013.
He vowed to take the idea and launch a similar event in the UK after seeing the impact sport could have on wounded, injured and sick Servicemen and women in their recovery.
The first Games took place in London in 2014 at the Queen Elizabeth Olympic Park, the site of the 2012 London Olympic and Paralympic Games.
Over 400 competitors from 13 countries took part, including the US, Australia, Canada, France and Afghanistan.