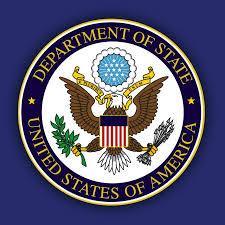 EXECUTIVE SUMMARY
Share
Nepal is a federal democratic republic. The political system is based on the constitution, which was promulgated in 2015, replacing the Interim Constitution of Nepal 2063 (2007). The constitution establishes a framework for a prime minister as the chief executive, a bicameral parliament, and seven provinces. In November the country held national elections for the lower house of parliament, the House of Representatives, as well as members for the newly-created provincial assemblies. Domestic and international observers characterized the national elections as "generally well-conducted," although some observers noted a lack of transparency in the work of the Election Commission of Nepal (ECN).
Civilian authorities maintained effective control of security forces.
The most significant human rights issues included the use of excessive force by security personnel in controlling protests; government delays in implementing, providing adequate resources for, and granting full independence to the country's two transitional justice mechanisms; and media harassment, self-censorship, and restrictions on online content. The government limited freedoms for refugees, particularly for resident Tibetans; corruption remained a problem at all levels of government; and citizenship laws and regulations that discriminate by gender contributed to statelessness. A lack of prosecution and accountability for cases related to discrimination against women and girls, early and forced marriage, and rape and violence against women; and violence against children continued.
The government routinely investigated and held accountable those officials and security forces accused of committing ongoing violations of the law. Security personnel accused of using excessive force in controlling protests in recent years did not face notable accountability, nor did most conflict-era human rights violators.
Section 3. Freedom to Participate in the Political Process
Share
The law provides citizens the ability to choose their government in free and fair periodic elections held by secret ballot and based on universal and equal suffrage.
Elections and Political Participation
Recent Elections: The government held parliamentary and provincial elections in two phases--November 26 and December 7--based on geography. Completion of these elections completed the required three tiers of elections necessary to bring the new federal system of government into force in advance of the January 21, 2018, constitutional deadline. Preliminary statements from international observers, for example, the Carter Center, indicated that these parliamentary and provincial assembly elections were generally "well-conducted," despite some violent incidents, "political tensions, logistical, and operational challenges, and tight timelines for executing the elections." The Carter Center "expressed concern about the lack of representation for women and minorities and noted that voter education efforts were insufficient." The EU stated that the elections, "…demonstrated that political freedoms, such as association, assembly, and expression, prevailed over the violent attacks of the election campaign period," but noted that "while the ECN successfully organized in a very short timeframe the logistical aspects of the election in two phases, there was a notable lack of transparency in the work of the ECN, which affected the electoral process."
The government held local elections for the first time since 1997, with voting conducted in three phases based on geography in May, June, and September. According to domestic observer groups, the elections were free, fair, and peaceful and saw high voter turnout. There were three reports, however, of individuals being killed by police and sporadic reports of interparty clashes or assaults, vandalism, and small improvised explosive devices and hoax bombs. Observers also stated that insufficient voter education, discrepancies between identification documents and voter rolls, and other procedural challenges stemming from the short period between the government's announcement of elections and election day resulted in a significant number of void ballots and persons reportedly being denied the right to vote. Election officials and security personnel supporting the conduct of elections were also often unable to vote, resulting in at least half a million individuals who could not participate in the elections.
In November 2013 citizens participated in the country's second Constituent Assembly elections, which international and domestic observers deemed essentially credible, free, and fair. In an effort to obstruct the 2013 elections, a breakaway Maoist faction, the Communist Party of Nepal-Maoist, committed acts of political violence and intimidation and attempted to enforce a 10-day transportation ban. Despite such efforts the Election Commission reported that more than 74 percent of registered voters participated, the highest figure in the country's history. According to domestic and international observers, including the Carter Center and the EU, authorities conducted elections that generally were free of major irregularities.
Participation of Women and Minorities: No laws limit participation of women or minorities in the political process, and they did participate in local, provincial, and national elections. The constitution mandates that at least one third of all members of the lower house of the federal parliament must be women and requires inclusion of various minority groups in the list of candidates in the 40 percent of seats chosen through a proportional representation system. The constitution also stipulates representation requirements for the upper house of the federal parliament. For the 56 members chosen by an electoral college, the eight members from each of the seven provinces must include at least three women, one member of the Dalit caste, and one person with a disability or member of a minority group. Additionally, of the remaining three members of the upper house chosen by the president, at least one must be a woman.
Tradition and relative socioeconomic disadvantage limited the participation of women, some castes, and some ethnic groups in the political process, including as elected officials. The larger political parties had associated women's wings, youth wings, trade unions, and social organizations. Women, youth, and minorities complained that party leaders, mostly upper-caste men from the central hills, prohibited meaningful political participation despite the existence of certain quotas for participation.
Section 4. Corruption and Lack of Transparency in Government
Share
Although the law provides criminal penalties for corruption by officials, there continued to be reports that officials engaged in corrupt practices with impunity.
Corruption: In one of several high-profile corruption cases, in January the Supreme Court disqualified Lokman Singh Karki as the Chief of the Commission for Investigation of Abuse of Authority (CIAA), the country's lead anticorruption body, because he did not meet the minimum qualifications or hold the "high moral character" required for the position. Karki, who also was facing an impeachment motion in parliament, had been under public scrutiny for pursuing investigations beyond the jurisdiction of the CIAA, selectively prosecuting political enemies, and misusing public funds and facilities.
As in previous years, student and labor groups associated with political parties demanded contributions from schools and businesses. Corruption and impunity remained general problems within the Nepal Police and APF.
Financial Disclosure: Public officials are subject to financial disclosure laws. According to the National Vigilance Center, the body mandated to monitor financial disclosures and make them available to the public, in fiscal year 2014-15, 22,860 civil servants did not submit annual financial statements as required by law according to the latest data available. Public officials may face a fine of up to NRs 5,000 ($50). The CIAA publicly demanded that officials be more diligent in submitting financial disclosure reports. Ministers are required to submit their property details within two months of assuming office. During the period covered by the latest National Vigilance Center report, July 2014 to July 2015, 22 of the 23 ministers in office did so.
Section 5. Governmental Attitude Regarding International and Nongovernmental Investigation of Alleged Abuses of Human Rights
Share
While domestic and international human rights groups generally were free to operate, investigate, and publish their findings on human rights cases, the government placed administrative burdens on some international NGOs by complicating procedures for obtaining visas and compelling them to sign asset control documents.
Government Human Rights Bodies: The NHRC investigated allegations of abuses, but resource constraints, insufficient staff (95 out of 309 positions were vacant as of August, a decrease from 232 vacant positions in August 2016), and limitations on its mandate led some activists to view the body as ineffective and insufficiently independent. The NHRC claimed the government helped promote impunity by failing to implement its recommendations fully. The NHRC stated that from its establishment in 2000 through the current year, it had made recommendations for prosecution and reparations in 818 cases (as of July). More than three-quarters of these involved conflict-era incidents. The NHRC noted the government had fully implemented 14 percent of these recommendations by carrying out prosecution and awarding reparations and partially implemented 48 percent through reparations alone. In the remaining cases, the government did not implement the NHRC's recommendations for prosecution or reparations.
The government and judiciary have not significantly addressed conflict-era human rights and humanitarian law violations committed by the NA, Nepal Police, APF, and Maoist parties. Human rights advocates continue to express concern that several sub judice cases of conflict-era abuses by such actors before criminal courts would be removed from judicial jurisdiction and inappropriately "transferred" to the TRC or CIEDP despite a Supreme Court ruling that this would be improper. In this scenario the TRC or CIEDP would review the cases as it would with any other registered complaint and decide whether to recommend prosecution.
The TRC and CIEDP began their initial two-year terms in February 2015. Shortly before their original tenure was set to expire, the government extended their tenures by one year. In June the TRC established branch offices in each of the country's seven provinces to decentralize and simplify for victims the process of investigating nearly 60 thousand complaints. Similarly, the CIEDP formed five teams in June to begin investigating 2,769 complaints of conflict-era disappearance. As of September human rights experts reported that neither the TRC nor the CIEDP had made significant progress on investigations.
Local human rights advocates cite a number of legal shortcomings that pose obstacles to a comprehensive and credible transitional justice process in the country. For example, the law does not criminalize torture or enforced disappearance, and the statute of limitations for rape is only 180 days.
Additionally, the law does not specifically recognize war crimes or crimes against humanity, although the constitution recognizes as law treaties to which the country is a party. Critics also cite a number of instances in which parliament has failed to implement Supreme Court decisions. For example, in a 2015 ruling, the court nullified provisions of the TRC and CIEDP Act that would have granted the commissions discretionary power to recommend amnesty for serious crimes because amnesty would violate the then-interim constitution and international obligations. As of September parliament had not amended the act to bring it in line with the Supreme Court decision, although the commissions have stated they intend to abide by the Court's rulings.