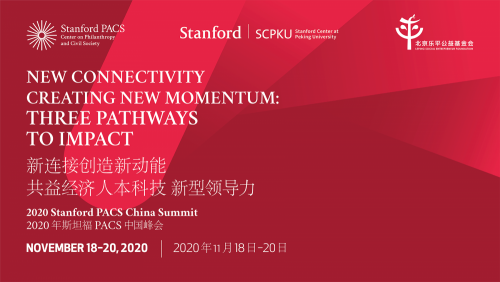 https://socialinnovationexchange.org/insights/stanford-pacs-china-social...
Born out of the need for greater cross-cultural dialogue on social innovation, impact investment, and philanthropy, the Summit will connect leading US, Chinese, and other global scholars, philanthropists, funders, investors, business executives, and nonprofit leaders.
Now in its tenth year of programming, this convening evolved out of the annual China Conference of the Stanford Center on Philanthropy & Civil Society (Stanford PACS, of which SSIR is a part), and is produced in collaboration with the Beijing-based Leping Social Entrepreneur Foundation. The Summit is designed to support and build the social impact sector in China by providing insights from global changemakers, as well as provide social innovators from around the world with direct perspective on the work of social and environmental change being pursued in China.