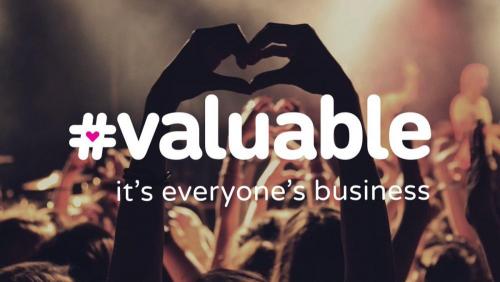 While the major news' headlines covering the ongoing World Economic Forum are centered on how to deal with the rise of populism and a louder call for a better and fairer globalization and apprehensions over the impact of disruptive innovation driven by internet and artificial alliance, it might be surprising to know that the gathering also devotes some energies on issue related to disability and social inclusion.
Ideally you would like to see disability and social inclusion receiving more prominence and recognition within the official program of the World Economic Forum but at least something is happening.
The challenge ahead will be about finding new ways to make discussions about disabilities more attractive, interesting and inclusive.
Specifically we need to appeal and targeting the business community, learn how to talk their language and ensure that they understand the opportunities coming with hiring persons with disabilities.
On the 22nd the Forum hosted two panels, one focused on inclusive designs and best practices by the renowned Cooper Hewitt -Smithsonian Design Museum while on 23rd of January, there was a workshop organized by Cornell University on practical ways to help organizations becoming more inclusive.
Today, the last day of the Forum, there will be very interesting discussions on the future of inclusive education and a special focus will be on promoting The #valuable Campaign, a global initiative to spearhead a new impetus on promoting the business case for disability inclusion. (For more information, http://valuable.global/)
The campaign has been a brainchild of Caroline Casey, an award-winning social entrepreneur, and leader.
(You can find here a TED Talk of Caroline here https://www.ted.com/talks/caroline_casey_looking_past_limits)
The fact that Paul Polman, Chief Executive Officer, Unilever will chair the event with Caroline is a great news for the entire disability world and the global business community even if the latter might not yet understand why.
According to an article published by Caroline for the World Economic Forum "Since launch, #valuable has reached over 810 million people and garnered the support of business leaders)", (for more information, https://www.weforum.org/agenda/2018/12/businesses-can-lead-a-revolution-in-disability-inclusion/)
The fact that a global leader, one of the most well respected CEOs, a person who has been relentlessly advocating for sustainability, better corporate standards and a more just globalization, is championing the campaign is truly remarkable.
This could be a true game changer in how private sector deals with disability.
What we need are champions like Paul Polman that can embrace the cause promoted by an activist like Caroline and persuade his peers to join the cause.
Disability advocates need to get out of our comfort zone and go beyond all the important and surely relevant events exclusively targeting experts and policy makers from the development sector.
We should not completely do away with these kinds of discussions: there is no doubt that they are indispensible to create shared technical shared expertise but at the same time, the true is that they are too far detached from the daily issues faced by business leaders.
In the immediate future the goal will be to have the business case for disabilities discussed and mainstreamed in all the major business and investment gatherings all over the world.
Let me be clear: we do not need just talks in the breakaway sessions but we need this key topic to be discussed in the plenaries where all the powerful delegates carefully listen
Polman will soon retire from Unilever but surely will remain engaged with what I believe is now his real passion, making the world a better place with full engagement and participation of private businesses.
Hopefully the http://valuable.global/ will gain global attention and resonance from the business leaders from all over the world.
My sincere wish is that the focus will not be just on more mature, developed economies where it might easier to get the "buy in" of business leaders.
My sincere wish is that the campaign will help other disability activists like Caroline in still developing countries where disability and social inclusion is certainly not a priority and, if nothing changes, will remain like this for a foreseeable future.
We need to create coalitions.
We need to create bridges, we need to be able to pitch the leaders of the business communities and let them understand that including persons with disabilities in their workforce makes total sense and it is not a losing proposition.
We need local champions, local entrepreneurs that have the courage to be the outliers and advocate in partnership with all persons with disabilities and everyone else interested in the cause for a more inclusive way of doing business.
We should also not forget that all the advocacy work to promote disability within the business communities should be understood as a continuum in the fight for gender equality and other struggles against any forms of discrimination.
In the quest for social inclusion, there is no space for silos approaches but only for coordination and cooperation among different issues and challenges.
Caroline in the same article also shared "We are arriving at a historic crossroads. The way the world turns will hold consequences for us all. If we can urge business to take the lead on inclusion in all its forms, then I am certain society will follow. If we get this right, the results will be revolutionary and rewarding. It will transform our notion of self-acceptance and society's attitude to difference. In doing so, it will positively change the world for everyone."
Last July the Global Disability Summit was held in London. It was a promising and exciting start.
Now we need a strong follow up on the commitments taken back there. We also need creativity, passion and determination to create new connections, linking the different dots that can make the social and economic integration of persons with disabilities one of the defining issues of our time.
Galimberti is the Co-Founder of ENGAGE, an NGO partnering with youths living with disabilities. He can be reached at simone_engage@yahoo.com
(Disclosure the World Economic Forum is also working to carry out an accessibility audit of all the venues of the event)