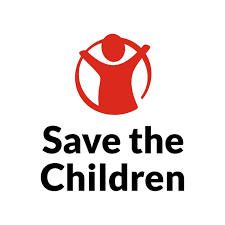 https://www.savethechildren.org/us/about-us/media-and-news/2022-press-re...
Washington, D.C. (July 14, 2022) – In advance of House and Senate hearings on the global hunger crisis, Christy Gleason, Vice President of Policy, Advocacy and Campaigns at Save the Children, issued the following statement:
"Our world is in the midst of a global food crisis – one we can't continue to ignore. The facts are overwhelming, with millions of children at risk of starvation, food price inflation at record highs, unprecedented fertilizer shortages and increasing chronic hunger, to name only a few. And, unfortunately, this is only the beginning. This crisis will have dire long-term consequences for children and families.
While emergency humanitarian assistance is critical, it isn't enough. In order to fully combat this crisis, we must invest in resilience-building. Through our work around the world, we know the power of investing in things like farming equipment, access to agricultural loans and water management practices. In fact, every dollar invested in such resilience-building measures saves three dollars in humanitarian response.
15 years ago the world faced a similarly disastrous food crisis, and the U.S. responded with bold leadership. We desperately need our policymakers to come together, once again, to be the visionary force behind long-term change.
We call on Congress and the Biden administration to work together on a visionary plan that not only saves lives in the immediate-term, but that also works to prevent a similar crisis in the future. The U.S. has a key role to play in solving this crisis – and in proactively preventing the next. Without strong leadership and vision, millions of livelihoods will slip through our fingers. We can't let that happen."
###
Save the Children believes every child deserves a future. Since our founding more than 100 years ago, we've changed the lives of more than 1 billion children. In the United States and around the world, we give children a healthy start in life, the opportunity to learn and protection from harm. We do whatever it takes for children – every day and in times of crisis – transforming their lives and the future we share. Follow us on Facebook, Instagram, Twitter and YouTube.