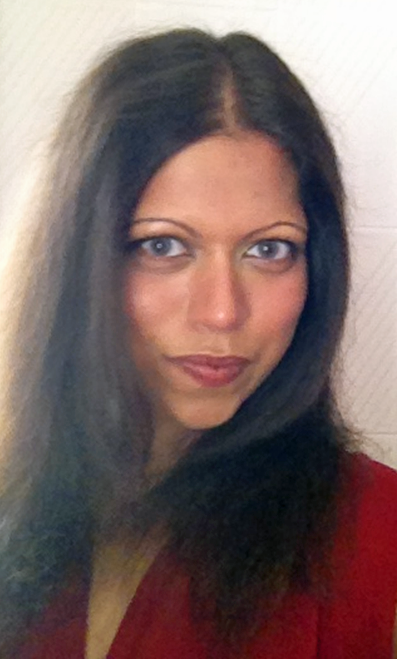 Gauri Khandekar, an Indian citizen, is the Head of Programme-Agora Asia-Europe at FRIDE,  headquartered in Madrid with office in Brussels. Gauri, the first Indian national to attend the prestigious College of Europe in Brugge, counts on an extended experience in international affairs  at european and global levels including work at the European Parliament.
She is a pioneer in strengthening the relationships between EU based  and Asian research centers with the overall objective to bring Europe and Asia to a higher level of partnerships and cooperation.  At the moment there are 19 institutions part of Agora Asia-Europe.
To know more about Fride: http://fride.org/homepage_english
To know more about Agora Asia-Europe: http://fride.org/project/27/agora-asia-europe
To know more about Gauri: http://fride.org/expert/556/gauri-khandekar
First of all, reading the Kathmandu Declaration at the conclusion of the 18th SAARC summit, were your expectations matched with the final outcomes?
It is first of all hard to expect much to come out from a regional organisation that does not have the full will of its members to integrate. Some regional integration is better than none in my opinion and in South Asia, regional integration is not seen as something essential for the region as it is in both Europe and South East Asia. The theme of the summit was Deeper Integration for peace and prosperity and while The agreement on energy (SAARC Framework Agreement for Energy Cooperation-Electricity) was signed and will enable greater cooperation in the power sector, but member countries failed to sign two major agreements on rail and road connectivity mainly and discussions on the South Asia Free Trade Agreement (SAFTA) and the SAARC Agreement on Trade in Services (SATIS) did not see any progress.
The Kathmandu Declaration lists a lot of other lofty goals like developing a "blue economy" (ocean-based economy) for the region, monitoring cyber-crimes, good governance, reinforcing cultural heritage, universal health coverage, food security, etc. But overall, there have been no major breakthroughs at the summit on fighting terrorism or on flow of investments and financial arrangements to push the economies towards deeper regional integration.
In your presentation, you were very clear on saying that SAARC should not "copy and paste" from EU integration process?  Are you meaning that SAARC leaders and south Asian people should use the best of their "creativity" in setting up a suitable framework for regional integration? Some ideas?
No one can or should impose their own model, which works for them, on anyone else. Because unless you have the exact same conditions (including culture, history, outlook, etc), the model will fail. South Asia is very different from Europe and what has worked in Europe will not necessarily work in South Asia. For decades, the EU has been keen on promoting its model of regional integration in South Asia. This has ofcourse had little success. It is not like South Asian leaders are either ignorant or lack creativity. But it is political will that determines what they want and they will create exactly what they want and need so pushing something else is futile to begin with.
The Indian Prime Minister Narendra Modi spoke not only about enhanced regional cooperation but also of regional integration. Oftentimes the two terminologies, cooperation and integration are used interchangeably but they are pretty different in purpose. After the 18th Summit, are we heading for more cooperation, more integration or both?
At the current moment, seems like things are not going in either direction and definitely not both.
What India can do to maintain and enhance the pathway towards a more vigorous integration process? At institutional level, which steps should India take? How to create ownership also among the other members?
India has put forward some important initiatives at the Summit: launch of a satellite for the region, a Special Purpose facility in India to finance infrastructure projects in the region, SAARC business traveller card, establishment of a SAARC regional Supra Reference laboratory to fight common diseases of tuberculosis and HIV in South Asia, and dissemination of information and regional research capabilities through expansion of India's high-speed broadband National Knowledge Network. Yet, there is little that India can do alone. As SAARC's second biggest member, Pakistan also has a responsibility to cooperate with India but maintained a rather negative attitude at the Summit, rejecting a number of initiatives. Importantly, if the two largest countries in SAARC are exchanging bullets at their border, and other states are too small to say or do anything, there is little that can be achieved as a region. This is a question of politics rather than institutional capacity at the regional level.
The Leaders even talked about setting up a South Asian Economic Union? Which kind of timeframe would you envision for such ambitious goal?
This is a long way to go! It needs a common market with a customs union. To build a common market you need common regulations and harmonization which can take decades to be agreed upon in the South Asian context. The European Single Market is still work in progress and the European Economic and Monetary Union still needs common fiscal policies so I doubt that South Asia would have an Economic Union before the EU does. Although leaders can already start laying the building blocks of the South Asian Economic Union which can promote deeper integration.
What needs to be done to reach a level of commitment that, for example, would ensure setting up, a South Asia Scholarship program like Marie Curie ( research scholarship) or Erasmus program ( mobility scholarship for European university students and much more) or South Asian Volunteering service? These have been proved highly successful in strengthening the integration process in the EU. Could the same happen for SAARC region?
I would definitely advocate for a South Asian Erasmus Mundus like programme. It would need for student visa regimes to be eased up, but it is fully feasible and would be the fastest way of promoting regional integration within a generation. Again, all this needs is political will.
Which role can the think tank community take in order to advance the regional integration process?
Meeting more often because greater socialization can lead to a better understanding of each other. Sadly, the funding for such initiatives especially with European think tanks like FRIDE remains limited. Involving European think tanks can be a added plus.
Can you tell us a bit about Agora Asia-Europe? How did it start? Which are the future plans?
I created the Agora Asia-Programme five years ago at FRIDE. It is FRIDE's Asia programme and what is unique about Agora is that it has 19 think tank partners in the Asia Pacific including 5 South Asian countries. More information can be found here: http://fride.org/project/27/agora-asia-europe. Agora Asia-Europe is a knowledge hub on EU-Asia relations and has contributors from all Asian partners. The reason why I created this is to get input from Asia on how EU-Asia relations develop which remains limited in Europe. It is the only such programme of its kind in Europe. I would like for Agora Asia-Europe to do more events in the region but need funding to make this happen.
Do you think that there will be positive change in the external dimension of EU with the new High Representative Mogherini? Did you already see some signs of a change of course?
Too early to tell.
Last but not the least, based on your working experience at EU level, how would you envision the European integration process in the next 15 years? Would the member countries reach a real confederation, at least those who are part of the monetary union?
I have full faith that the EU project will succeed. Europe has a common destiny which is very evident in the feeling of a shared loss after the Paris Charlie Hebdo attacks. All European countries stood in solidarity with France and the common European ideal of the freedom of speech. Each European country has perceived it as an attack on itself. Europe stands united and there is no doubt that the EU will be the expression of that unity. The economic condition remains poor but once it is surpassed I think the EU and the Eurozone will be strengthened.