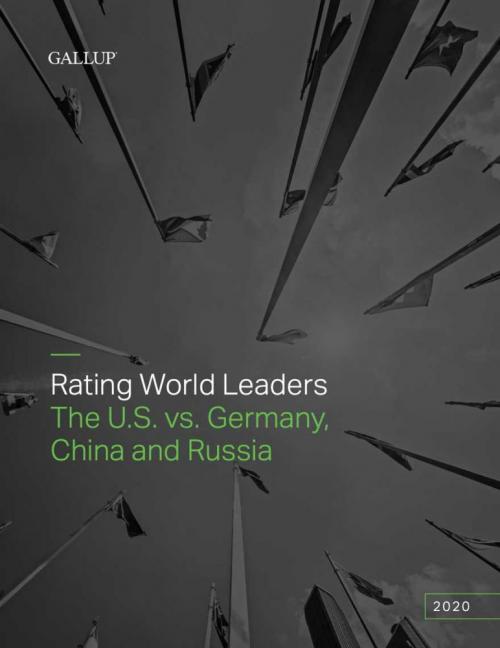 https://www.gallup.com/analytics/315803/rating-world-leaders-2020.aspx
How has President Trump's foreign policy affected global perceptions of U.S. leadership? And what implications does this have for America's influence around the world?
The image of the U.S. has not improved much in the third year of Trump's term, after tumbling to a record low during the first year of his presidency.
While Germany gets the highest leadership approval for the third consecutive year and is even more firmly entrenched in the top spot, the U.S., China and Russia remain in tight competition for second place.
Global leaders can make informed decisions by reading this report and comparing how people view the leadership of major countries.
Read this report to find out:
the approval and disapproval ratings of leadership of the U.S., Germany, China and Russia
how the 2019 ratings compare with ratings from the past decade
a clear picture of what people think worldwide about U.S. leadership
33%
median global approval rating of U.S. leadership, a slight increase from past years, but still lower than previous administrations
32%
approval rating of China, on par with the U.S.
30%
approval rating of Russia, unchanged from last year
Download the report about the world's views on global leadership.
Complete the form below to receive an email with a link to download this report. Gallup may contact you via email about your interest in this topic.
Where Is the U.S. Winning and Losing?
Discover the countries where the image of the U.S. is losing or gaining public favor year over year. Each year, Gallup measures approval ratings of leadership in more than 130 countries and areas.
Reports
Watch the shifts in the world order.
Each year, Gallup releases the Rating World Leaders report, a snapshot of where the world order stands -- from the people's perspective. Download this year's report or examine previous reports.