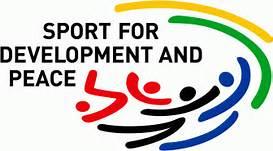 Literally all over the world, we witness there are hundreds if not thousands of projects and initiatives that strategically use sport for social change. Its impact is huge but potentially it could be much bigger.
You name an issue, be it related to public health, education, community reconciliation and you will find an answer to it stemming from sport playing.
It is outstanding the way grassroots innovators use their ingenuity and creativity to harness the power of sports.
In a country like Nepal for example adaptive sports are, step by step, emerging, though this is happening only because civil society organizations, international donors and a bunch of corporate businesses are making a great effort towards social inclusion.
Yet challenges remain not only in Nepal and not only in relation to adaptive sports but more in general about the future of sports for peace and development.
Incredible things are happening on the ground but still too few take notice of them and it is very hard to reach scale.
Surfing the net and going through stories, articles and op-eds, you will find amazed on the achievements sport for peace and development is bringing and about the impact is creating.
The issue is that we are still only at the beginning and there is still too much that can be done to promote a developmental use of sport.
You might think that here I am talking about funding availability but this is not the real problem.
Lack of funding is certainly a serious roadblock to many small initiatives scattered around the world that have the ambition to bring change through sport playing but if you see it in long term, you will agree that funding scarcity is more a symptom than a cause for concern.
I am referring to the urgent need to mainstream sport for peace and development at the highest levels not only within the development sector but also within the commercial sport industry.
In relation to the first, the complex and often inefficient aid sector, sport is still considered a nice "add on" whenever there is luck that is being considered.
It is seen as a "one off" thing, a social entertainment rather than being considered as a truly transformative approach that brings social change.
The closing of the Office on Sport for Development and Peace (UNOSDP), till recently the focal point to mainstream sport for development within the UN System and the decision to entrust such responsibilities to the International Olympic Committee might prove to be not in the best interest of all organizations and stakeholders involved in the movement.
What we see from the corner of a developing nation like Nepal is that often times the National Olympic Committees are marred by controversies linked to power struggles and corruption.
I am curious to understand how the International Olympic Committee and its affiliates around the world, will deliver on promotion of sport for peace and development.
Certainly UNOSDP was doing its best though it was probably unequipped and with a too feeble mandate but at least it was an anchor, a point of reference that had a great potential before getting axed.
We still have some big foundations and not for profits that are promoting sport for peace and development in great scale but their efforts must be coordinated and more philanthropic players should join the sector.
Again it is not really about resources but about creating more consistency, coordination and networking to truly mainstream sport in the development process and in the post conflict scenarios.
If you have read Power of Play published by Dasra in India, you might agree on many of its recommendations.
We still have to work a lot on measuring the impact of sport for peace and development, tracking down its effects along the time.
Scaling is also another big issue: for example how to ensure massive numbers in terms of beneficiaries who can really benefit from sport for peace and development when we know that it takes a lot of time to build and deliver a curriculum and that its internalization at beneficiary level is not always a granted result?
No one really believes that one awareness program in a school or one tournament can be really transformative.
Look at for example at Sport for Tomorrow initiative being promoted by Japan as complementary to its upcoming Olympic Game: Japanese trainers, all professionals, organize training camps in different sports around the developing world. They also have been visiting Nepal to run several camps for several sport disciplines.
These events are well organized and involve children who otherwise would not have the opportunity to play a sport. Yet they are also short term.
What happened after the end of their official visits? Can something be built around it in the longer term?
Who are the local actors genuinely interested to follow up and invest their commitment and energies for longer term results?
Unfortunately while we are talking about mainstreaming sport for peace and development in the national development agenda, we risk to "developmentalize" it, bringing to it all the negative sides effect of aid.
There is no doubt that resources are needed on the ground as too many organizations are struggling.
Yet for many of them the focus is on short term events rather than building the foundations for longer initiatives that takes more resources and more time to blossom.
Maybe what we might need is a Global Sport for Peace and Development Facility that can support initiatives that stand out for their innovation and long term vision.
At country level in Nepal,  the existing Network on Disability Sport has a great potential to play a major role to develop adaptive sports in the country but its focus is limited only to adaptive sports.
Possibly other stakeholders might be interested to share their experiences in a broader sport for peace and development network, a loose platform open to all the initiatives regardless of their target specific target group.
More technical knowledge resources are needed to help run effective programs while on line courses for managers of organizations involved in the sector should be initiated and promoted.
Last but not the least, we need more cooperation with the commercial sport industry. It is great to know that most professional teams from the most popular sports have strong corporate social responsibility initiatives but this is not enough.
We need their support to create market based initiatives that can attract private sponsors.
We need their communication power to expand the outreach of sport for peace and development.
In certain cases, for example adaptive sports, the approach could be different as the level of playing is getting so high and so good that we should rather thinking of full mainstreaming of these sports in one integrated Olympic Game.
Again what we call now mainstream professional sports can help bridging the existing gaps and help more people know about adaptive sports.
The prospects for bringing sport for peace and development to the next level are rosy but a much more concerted global effort is what is needed now if we are serious about leveraging sports for the good.