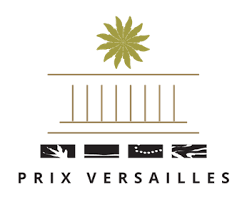 https://c0f292af-c201-4777-a6fc-a42687105959.filesusr.com/ugd/a1118c_6af...
Like each year, six airports, six university campuses, six passenger stations and six sports facilities have been chosen, from amongst the hundreds of projects completed in 2020, to compete in the Prix Versailles World Finale. In addition to the 24 selected finalists, the continental winners for the categories of Shops & Stores, Shopping Malls, Hotels and Restaurants will be announced in September. The 2021 World Judges Panel, whose members will be identified at a later date, will then name the winners from amongst the finalists. The world winners will be unveiled and celebrated in late November or early December 2021.
The World Selections pay tribute to the qualities of innovation, creativity, reflection of local, natural and cultural heritage, and ecological efficiency, as well as the values of social interaction and participation which the United Nations holds in high regard. They exemplify a form of sustainable development in which culture plays a key role, alongside ecological and social aspects, and provide concrete responses to the International Appeal of 7 June 2020, launched by the Prix Versailles.
WORLD SELECTION PRIX VERSAILLES AIRPORTS 2021
Berlin Brandenburg Airport Willy Brandt
Athens International Airport, South Wing
Hazrat Sultan International Airport
New Plymouth Airport, New Zealand 
Clark International Airport, The Philippines 
LaGuardia Airport, Terminal B, New York City
WORLD SELECTION PRIX VERSAILLES CAMPUSES 2021
University of Western Australia, Ezone Student Hub, Crawley, Australia
Peking University, East Building of PKU Library, Beijing, China
Paris-Saclay University, Institut des Neurosciences, Gif-sur-Yvette, France
University of Oxford - Wadham College, Undergraduate and Access Centres, Oxford, United Kingdom
California Institute of Technology, Chen Neuroscience Research Building, Pasadena, CA, United States
Harvard University, Science and Engineering Complex, Boston, MA, United States