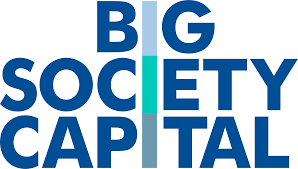 https://bigsocietycapital.com/latest/100-million-response-announced-to-help-social-sector-organisations-through-the-coronavirus-crisis/
09 April 2020
An ambitious £100 million programme of loans and investment is announced today to help get much-needed emergency funding to social enterprises, charities and small businesses in disadvantaged areas affected by the coronavirus pandemic. The measures complement the coronavirus grants programme for social sector organisations announced today by the Government.
These organisations are in the frontline of responding to the needs of the most vulnerable and deprived sectors of our community, and many are facing significant financial difficulties. Many are also not able to access other sources of government funding which have been made available in response to the crisis.
The new measures, announced today by leading social investors, will create routes for charities, social enterprises and some small businesses facing cash-flow problems and disruption to their trading to obtain urgent finance which they otherwise couldn't access. Within weeks, affected organisations will be able to apply for emergency loans and investment without paying any fees or interest for 12 months.
Since much more than £100 million will be required to help the social sector through the crisis, the Impact Investing Institute, in coordination with Big Society Capital, a leading social impact investor, and Social Investment Business, one of the largest social investors in the UK, is working to source additional investment from banks and other investors.
The new measures include:
A new Resilience and Recovery Loan Fund, managed by Social Investment Business (SIB), to enable social lenders to provide emergency loans to affected social enterprises and charities without requiring personal guarantees and charging no fees or interest for 12 months. Big Society Capital will provide an initial investment of £25 million, with loans backed by the Government's existing Coronavirus Business Interruption Loan Scheme (CBILS) and issued through SIB working initially with Charity Bank, Social and Sustainable Capital and Big Issue Invest. Co-investment from social investors is being sought to supplement Big Society Capital's initial investment.
Smaller, emergency loans will also be made available on the same no fee, no interest for 12 months basis to small businesses and social enterprises in more deprived areas, by ensuring the Community Investment Enterprise Facility (CIEF), administered by Social Investment Scotland, can effectively access the CBIL Scheme. £29 million of Big Society Capital's and other investors' capital will be invested initially, while additional institutional investors are being approached to co-invest. The loans will be delivered through the BCRS Business Loans Limited, Business Enterprise Fund, Finance for Enterprise and First Enterprise.
Up to a further £50 million which Big Society Capital will reprioritise and repurpose over coming months to address emerging funding needs among social enterprises and charities, either through the Resilience and Recovery Loan Fund or alternative funding vehicles as appropriate.
The initial funds will come through Big Society Capital repurposing existing investments and rescheduling planned commitments for future years. The aim is to significantly grow the response with support from other investors. The initiative has been enabled by the Department for Digital, Culture, Media and Sport (DCMS) accelerating the release of previously committed dormant bank accounts.
Big Society Capital's Chief Investment Officer, Jeremy Rogers, said,
"Charities and social enterprises are facing huge challenges as a result of the pandemic. Many are racing to adapt service delivery and facing an uncertain future. While many require emergency grants, others tell us they need loans and investment to continue to deliver crucial services to those most in need. We are, therefore, doing everything we can to adapt our existing funding agreements so that no organisation is making payments it can't afford and to find new routes to create a level playing field for social enterprises and charities to access the investment best suited to them at this critical time."
The Chief Executive of SIB which is managing the Resilience and Recovery Loan Fund, Nick Temple, said,
"The team at Social Investment Business has worked at great speed and with great collaboration with colleagues at Big Society Capital and with our social investment partners. We will endeavour to manage the Fund in the same spirit of clarity, speed and transparency. We hope that the Resilience and Recovery Loan Fund can be part of the answer to what organisations need to survive these difficult times; and to help those same organisations thrive again afterwards, when their work will be more crucial than ever."
Sarah Gordon, Chief Executive of the Impact Investing Institute, said,
"The lending programme announced today is targeted at the organisations which are delivering help to the most vulnerable in this country, often in the face of overwhelming financial challenges. We know that the UK's banks want to support communities through this crisis, and this programme will help them reach those of their customers it is almost impossible for them to help directly."
Big Society Capital is itself funded by dormant bank accounts released by the Government alongside investments from the four main banks Barclays, HSBC, Lloyds and RBS.
Secretary of State for Digital, Culture, Media and Sport, the Rt Hon Oliver Dowden MP, said,
"Our brilliant charities and social enterprises are already playing a crucial role in our national effort to fight coronavirus and we're determined to support them.
"That's why I'm really pleased to be working with Big Society Capital to further help the sector. This funding will be important in allowing better access to emergency loans for organisations that need them."
Peter Holbrook CBE, Chief Executive of Social Enterprise UK added;
"It is a great to see the social investment community respond to the emergency needs of our sector and I welcome this positive commitment. The decision to release dormant accounts money faster into the sector is the right one given the scale of the challenge we face."
"Provided that loans are provided in the right way, these can help many social enterprises through the current crisis. I look forward to working with social investors to make sure that the loans are distributed in a form which helps social enterprises to keep running and making a positive impact."
The new plan extends existing emergency support from Big Society Capital and its fund manager partners for frontline organisations. This includes working with its sister organisation, Access - The Foundation for Social Investment, to ensure that charities and social enterprises who have received finance through the Growth Fund can be supported through repayment holidays and additional capital where appropriate. In addition, Big Society Capital is providing support to help organisations access loan and grant finance through the Good Finance website.
The Resilience and Recovery Loan Fund is expected to be open to applications in mid-April, with the first loans completed by the start of May. Further details on the measures will follow next week.