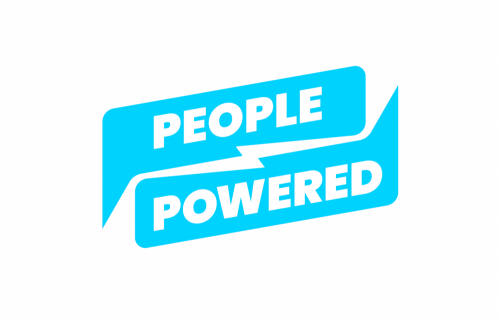 Research talk: Why did PB decline in Brazil and will Lula revive it?
Participatory budgeting was born in Brazil, but then it suffered a long decline. Newly re-elected President Luiz Inácio Lula da Silva has hinted he will bring it back, however. Two local experts offered their insights at a recent research talk, explaining how changes in fiscal policy and investment levels undermined support for PB.
Report from Chile: Why the proposed constitution was rejected and what we can learn from it
Following massive street protests, the Chilean people voted to draft a new constitution. But the resulting proposal was rejected. Why? Felipe Perillán Caviedes, a lawyer with People Powered member FIMA, offers three lessons learned, to guide future constitutional conventions and assemblies.
Ollin founder joins People Powered staff
Greta Ríos, founder and executive director of Mexican NGO Ollin, is joining People Powered to direct its work to build the global participatory democracy community. Read our announcement, which shares Greta's reflections on her accomplishments at Ollin and her hopes for People Powered.
Five global leaders join the People Powered Board of Directors
Meanwhile, People Powered members voted on five experts who applied to join our board of directors, and they were approved! They are Charlie Martial Ngounou from AfroLeadership (Cameroon); Diana Dajer, Fundación Corona (Colombia); Katya Petrikevich, Participation Factory (Czech Republic); Sanjiv Rao, Race Forward (United States); and Shreya Basu, Open Government Partnership (Singapore/India).
Meet the recipients of our first research grants!
One of the programs prioritized by People Powered members during our annual planning process was research grants to help participatory democracy practitioners improve their impact. The first round of member-prioritized grants will support studies on digital participation, inclusion of displaced people, citizens' theater and the impacts of deliberation.
LATINNO is the first comprehensive source of data on evolving forms of citizen participation in Latin America, with a treasure trove of data on democratic innovations in 18 Latin American countries from 1990 to 2020.

Thirty Years of Participatory Budgeting in the World: After reading the featured post about Brazil's experience with PB, learn more about its trajectory around the world through this book, which looks at the contexts that enabled its international spread (Portuguese).

How can climate change vulnerability assessments best impact policy and planning? With COP27 nearing an end and our Climate Democracy Action program underway, it's a good time to think about what you can do locally to enlist public participation in climate-related issues. Check out this case study.
Forward this email to colleagues interested in participation and democracy.

Send any interesting articles or events worth sharing to info@peoplepowered.org and we'll consider sharing them in a future newsletter and on our website!

Show your support for participatory democracy: Make a #GivingTuesday donation. Our members decide how to spend the donations, to address their greatest needs and priorities.