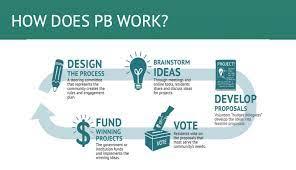 https://www.peoplepowered.org/news-content/participatory-budgeting-in-br...
"The last time PB was mentioned in a national Workers Party resolution was in 2007," Carla Bezerra, a faculty member at the Federal University of Rio de Janeiro, said in a pre-election research talk organized by People Powered. "If you read Lula's full electoral program, it's not written as participatory budgeting; instead, it's 'participation in the budget process.' But this is momentous for Brazil if he follows through."
To understand what is required for PB to make a comeback in Brazil, it is essential to analyze why the practice declined, then disappeared, in the country that invented the tactic that is now heralded around the world as a democratic success story.
This question was the focus of the People Powered research talk, "Why did participatory budgeting decline in Brazil, and what can we learn from it?" Carla Bezerra led the discussion, and Leonardo Avritzer, faculty member at Brazil's Federal University of Minas Gerais (UFMG), acted as respondent.
Origins of Brazilian PB
Participatory budgeting was "born" in the Brazilian city of Porto Alegre in 1989. At first, the practice grew slowly, but then it exploded in popularity.
"From 1989 to 1992, there were fewer than 20 PB cases in Brazil," explained Carla. "But then, there was a sharp rise until 2004, with about 140 cities adopting it. Considering that Brazil has 5,570 cities, that might not seem like a lot, but PB was concentrated in the biggest cities of Brazil, and most of them with more than 500,000 inhabitants adopted participatory budgeting."
PB was adopted across the ideological spectrum, Carla went on to say, but the strongest champion, and its "founder," was Lula's Workers Party. 
Among the dynamics identified by Carla that inspired new cities to adopt PB during those early years were a higher budget per capita (than non-PB counterparts), larger population, proximity to other cities that had initiated the practice, and continuity in party/mayoral control of government.
However, she noted, continuity of PB appears to have been primarily associated with a high investment rate (beyond fixed, mandatory expenditures). 
Leonardo agreed that the existence of a PB "champion" is important — with caveats. 
"Participatory budgeting had a sponsor in Brazil: the Workers Party," he explains. "In Europe, it's the European Union. In Africa, it is the World Bank. The type of sponsor varies widely and this influences the results. Support by a leftist political party (Brazil) is different from sponsorship by the World Bank or the EU, which have the resources to impose policies that may not be the most desired by local politicians or policymakers." 
The decline of PB
The problem in the Brazilian case, he said, was that its major advantage (sponsorship by a particular party) became its major disadvantage over time. Participatory budgeting expanded in tandem with the expansion of the Workers Party, growing from 13 cases to more than 100 in less than eight years, and then from 100 to more than 200 in another four years. Up until 2004, this corresponds to the expansion of the Workers Party, especially in the large cities in the north and northeast. In the following years, the party's reach expanded, with PB adoption remaining stable.
"With time, this became a problem because the Workers Party started to lose in the cities," explained Leonardo. "It lost most cities in the 2016 elections, just after the impeachment of President Dilma Rousseff." 
And as the Workers Party lost support, PB also declined. But the downward trend started earlier. The Workers Party stopped actively pushing for PB after it won control of the federal government in 2003. 
"There is strong qualitative evidence that budgetary restrictions played an important role, although that is contested by some," said Carla.
She highlighted the city of Recife, in the Northeast, as an example. Recife began PB in 1993 and it was implemented through five different municipal administrations with different parties at the helm. The Workers Party took control in 2001 and continued for three elections, expanding PB greatly. However, in 2013, the process was redesigned to be more like a consultation than a binding deliberation. 
"That happened because PB began to be perceived by residents as ineffective," explained Carla. "The media reported the fact that of more than 1,000 initiatives proposed by residents over the years, fewer than 180 had actually been set up as projects. So, there was a big lag between the citizens' vote and what was actually implemented. And this created frustration." 
Leonardo added that in Brazil, "participatory budgeting was the key investment policy for infrastructure for the poor. So, failure to implement was a big deal."
The resulting citizen frustration led to poor performance at election time, when residents punished the incumbents for not implementing the projects they promised. And that led to a lack of enthusiasm for PB in favor of top-down policies.
"Understanding policy failure is as important as learning about innovations," observed Carla. "The amount of money allocated to the PB process matters, but funds also need to be immediately available. The bottom line: We must consider the full cycle of PB. Deliberations are just the first step." 
However, Leonardo isn't so sure that financial constraints were a significant factor in the decline of PB. "Every large city has financial constraints. And many cities that used participatory budgeting had less financial constraints than others, especially in the large capitals," he said.  "What I think is more important is what Carla calls investment money. Most large Brazilian cities have decreased capacity to invest because of a growing emphasis on large, infrastructure-related public works that allow very little public participation."
What now under Lula?
Lula has publicly said he will target what has been called by journalists the government's "secret budget." Worth about US$3.5 billion, the slush fund amounts to around one-fifth of the national government's entire discretionary spending. However, how he will use citizen engagement to address the secret budget is still unclear. 
"What will be critical," cautions Leonardo, "is to focus the process more on social policies, or a blend of social projects and infrastructure, than public works alone. But Brazil doesn't have a very good track record in using PB to promote social issues, and Lula doesn't have a majority in Congress. I'm optimistic, but it will be a challenge."
Discover more here on PB: https://greatcities.uic.edu/uic-neighborhoods-initiative/participatory-b...