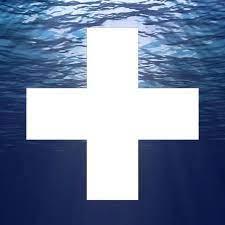 https://www.switzerlandfortheoceans.org/ocean-vitality-forum
Ocean Vitality Forum 2021
The Ocean Vitality Forum is a meeting place for debate and learning, leading to action oriented outcomes with and between diverse yet complimentary stakeholders as collaborators.
​
For 2021, we are facilitating a learning event with four distinct stakeholder groups consisting of ocean impact service providers, commercial investors, marine conservation project evaluators, and ocean impact outcome funders.
​
The key outcome themes are for marine conservation with a particular focus on food security.
​
The Ocean Vitality Forum is an invitation-only event, however, for those people who appreciate the work of Switzerland for the Oceans we are very grateful for any donations to support our efforts in mobilising stakeholders for ocean conservation.
the blueprint
SWITZERLAND FOR THE OCEANS
We operate on the premise there are seven billion stakeholders for the oceans.
We interpret this premise in a way that understands there are common as well as conflicting interests from different sectors.
Our philosophy tells us the universe is not black and white and we are prepared to question both
popular and unique positions from all sides of the spectrum.
Our primary function is to bring diverse influencers together so that individuals and organisations can explore impactful innovation; forging new and practical solutions that take advantage of shared knowledge, collaboration,
new and shared resources, and common purpose.
Our point of reference is to support Ocean Vitality and it is expressed in this way:
"Ocean Vitality is a consequence of thoughtful activity throughout the marine environment, so that
all stakeholders can benefit whether they be in conservation, in industry, or in nature."
Positioning ourselves Without Bias is our overarching rule which allows us to operate freely between diverse and contrasting interests. This adherence to neutrality makes our proposition effective for all stakeholders, and it is especially viable for diametrically opposed stakeholders whose interests may be in conflict on the surface but with investigation the potential for reconciliation can be more available than might initially be supposed.
​