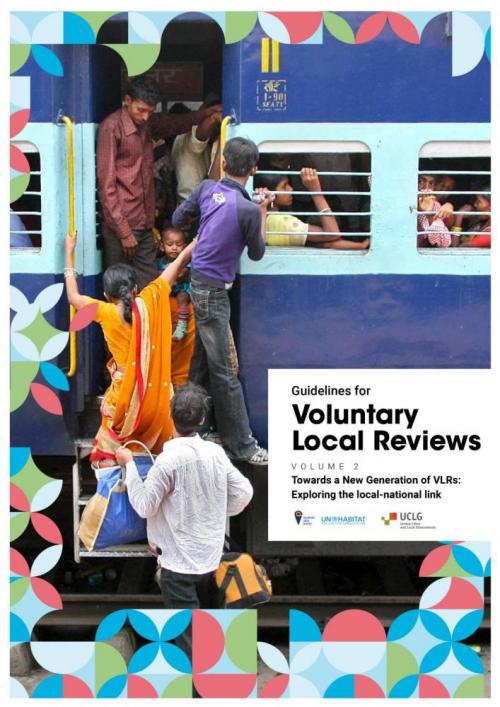 https://www.uclg.org/sites/default/files/guidelines_for_vlrs_v.2.pdf
Foreword
One year after the publication of the first volume of the Guidelines for Voluntary Local Reviews (VLRs), the VLR and Voluntary Subnational Review (VSR) global movement has grown exponentially, with at least 110 VLRs and 15 VSRs either already published and publicly available, or currently being drafted to be published in 2021 and 2022.
But the progress made through VLRs/VSRs is not only about increasing numbers, it is a story of transformation from the bottom up, of local innovation and of increased global dialogue. VLRs/ VSRs have become established as one of the main tools for local and regional governments to monitor and report on SDG progress.
Beyond their reporting role, VLRs/VSRs have proven to be powerful accelerators of the SDG localization process worldwide. To capture this potential and build on our longstanding alliance to localize the SDGs, UN-Habitat and UCLG created the VLR Series to support the VLR/VSR global movement.
The VLR Series aims to provide national, local and regional governments as well as communities with cutting-edge knowledge and best practices on SDG monitoring and reporting along with opportunities for exchange, peer learning and international engagement. We are pleased to present this second volume of the Guidelines for VLRs, a critical piece of the VLR Series and an important step ahead for the research and dissemination of practices on multilevel coordination for SDG monitoring and reporting.
This volume builds on the first volume published in 2020, and explores the link between VLRs and Voluntary National Reviews (VNRs), a connection that remains largely preliminary and informal, but is essential for achieving the SDGs by 2030.
The guidelines demonstrate how VLRs and the global movement around them have revamped multi-level dialogue, increasing the demand for an effective multi-level cooperation and reinforcing the centrality and effectiveness of SDG localization. While much of the VLR-VNR link is still not fully institutionalized, a limited number of cases demonstrate effective approaches to connect the different dimensions of analysis of the guidelines.
This volume also showcases growing evidence of the impact of VLRs/VSRs on VNRs and the national monitoring process: local representatives have joined national delegations at the High Level Political Forum, while the 'local government sections' in VNRs are being co-produced between national and local governments.
Taken together, the two volumes of the Guidelines (1) provide an overview of the VLR process; (2) demonstrate of how VLRs and VNRs can add value to one another; and (3) propose key recommendations on how to strengthen multilevel cooperation for data generation and management as well as for enhanced participatory process and means of implementation.
We hope that this volume will inspire and support both national and local governments throughout the world to strengthen their cooperation in jointly advancing the implementation of the SDGs. UCLG and UN-Habitat stand ready to respond to the needs and priorities of governments and partners worldwide to realise the global agendas, leaving no one and no place behind.
Maimunah Mohd Shariff Executive Director UN Habitat
Emilia Saiz Secretary General United Cities and Local Governments