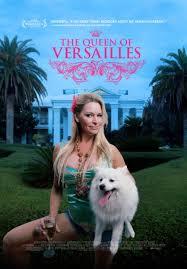 A teacher lives a lonely life, all the while struggling over his son's custody. His life slowly gets better as he finds love and receives good news from his son, but his new luck is about to be brutally shattered by an innocent little lie.   Mads Mikkelsen, Thomas Bo Larsen, Annika Wedderkopp
This past week has been about people, watching them as they interact with others or against nature.  The Hunt was very tough and shows how people believe whatever they need to believe for their own lives, even if it means destroying relationships and others. What starts out as friendships for life, trusting, quickly becomes hate, fear and even physical destruction of others.  An intense movie showing how humans will listen to lies from others, even though, they know these aren't true.  A sad commentary on how quickly friendships/relationships break down.
After a collision with a shipping container at sea, a resourceful sailor finds himself, despite all efforts to the contrary, staring his mortality in the face.  Robert Redford
When I realized that there was only one actor in this movie, I wondered what the dialogue would be like and how the movie could maintain my interest; it did. Robert Redford, in his late 70's remains a superb master of his craft and this movie kept me on the edge of my seat as things went from bad to worse. The ending kept me thinking as to what happened.
A documentary that follows a billionaire couple as they begin construction on a mansion inspired by Versailles. During the next two years, their empire, fueled by the real estate bubble and cheap money, falters due to the economic crisis.  Lorraine Barrett, June Downs, Phillip Froehlich
I don't like cheering against others, (well maybe I like to a little) but I found myself wanting the billionaire couple to fail, and of course they did. Talk about sloth and never having enough, to the point of spending money on a huge home, as if their current one wasn't enough, with gobs of bathrooms.  What really is the point; is this the American dream? Of course it isn't, having numerous children, buying out stores such as Wal-Mart, spending thousands of dollars on clothes; and, for what purpose? Why would anyone in their right mind think that they need to recreate Versailles and have the biggest home in America, pure ego?
This documentary was done very well and is worth seeing to try to understand the psychoses of others, but also to see how selfish one never wants to be. These people really give the affluent a very bad name, for that matter they show the worst of human beings by using an inordinate amount of resources, not really thinking about others.
A look at the lives of the strong-willed women of the Weston family, whose paths have diverged until a family crisis brings them back to the Oklahoma house they grew up in, and to the dysfunctional woman who raised them.   Meryl Streep, Dermot Mulroney, Julia Roberts
Incredible cast, incredible movie, i.e. if one likes seeing real dysfunction; something which never seemed to end.  All of the acting was superb, especially Meryl Streep, who never seems to disappoint.  I found it difficult to watch this movie, scary how mean people, i.e. family; can be to one another, the hurt seems to never dissipate. 
The movie though is very real.  Family secrets as they unravel only tend to magnify and create huge wounds, which can never heal. Everyone ends up going their own way, and one wonders how backwards we can go. 
A New York socialite deeply troubled and in denial, arrives in San Francisco to impose upon her sister. She looks a million, but isn't bringing money, peace, or love.  Cate Blanchett, Alec Baldwin, Peter Sarsgaard |
One wonders about Woody Allen's life as it unfolds in the New York Times; who knows what truth is and what is fiction.  Although Woody doesn't act in the movie, one can tell from the characters that it is his. This is another tough movie about lies, deception, dysfunctional people, wanting to believe what we want to believe, and trying to project this onto others, where it only leads to agony and unhappiness. But, never-the-less, a truly believable piece.
Based on the true story of Jordan Belfort, from his rise to a wealthy stockbroker living the high life to his fall involving crime, corruption and the federal government.   Leonardo DiCaprio, Jonah Hill, Margot Robbie 
My father told me not to see this movie, that it was pornographic, well, in some sense it was. As I think about all of the movies I've watched this week, this is another about crazy people and greed. One wonders what drove Jordan Belfort, his insatiable appetite for hedonism.  The amazing part to me is that this man is now a motivational speaker, having served only 22 months of jail time.  He is also an author and this movie was made about his life.  One wonders how this is possible; someone with no scruples, swindling many out of millions of dollars could now seemingly lead a life outside of prison.  Stranger than fiction.