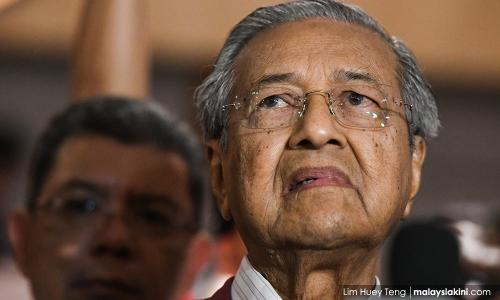 https://www.malaysiakini.com/news/423956
find here the live results
https://live.malaysiakini.com/ge14/en/
GE14 | Pakatan Harapan chairperson Dr Mahathir Mohamad has claimed that the coalition has won more than the required 112 parliament seats required to form the federal government.
Speaking at a packed press conference at the Sheraton Hotel in Petaling Jaya, he also claimed that Harapan has captured six states - Penang, Selangor, Malacca, Negeri Sembilan, Johor and Kedah.
"We need 112 seats to form the federal government.
"It would seem now we have achieved more than that and their (BN's) number is far less," he added.
He also said Harapan hopes to secure more parliament seats from Sabah to form the federal government.
Mahathir earlier alleged that the Election Commission is delaying the announcement of the official results by refusing to sign the Form 14.