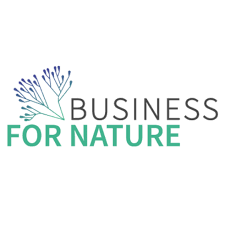 https://www.businessfornature.org/open-letter-cop15
releted article:
 https://www.theguardian.com/environment/2021/oct/11/halt-destruction-of-...
Dear Heads of State, 
The race has started to reverse nature loss and build a nature-positive, net-zero and equitable world. Nature is at a tipping point and time is against us. 
We must recognize nature loss for the crisis that it is. We must understand that while it is critical for tackling climate change, nature represents more than simply a climate solution. The UN Biodiversity COP15 is our last and best chance of turning the tide of biodiversity loss. The draft Post-2020 Global Biodiversity Framework lacks the ambition and specificity required to drive the urgent action needed.   
Because there will be no business on a dead planet, more than 1000 companies, representing USD 4.7 trillion in annual revenue and employing over 11 million people, have signed the 'Nature is Everyone's Business' Call to Action urging governments to adopt policies now to reverse nature loss by 2030.
As business leaders, we recognize our responsibility to reject a "business as usual" mindset and to transform our business models in order to operate within planetary boundaries. By doing so we'll collectively build healthy societies, resilient economies and thriving businesses. 
We are taking decisive action to reverse nature loss by 2030. We are committed to ensure that our business strategies, goals and targets are compliant with a nature-positive world, including by: 
assessing our material impacts and dependencies on nature in our operations and value chains, to publicly disclose them and report on progress made,  
setting science-based targets for nature when the methodologies are available, and  
investing in high-quality nature-based solutions, that benefit people's livelihoods, local and indigenous communities, health, ecosystems and biodiversity as well as tackling climate change.  
We acknowledge that this is not enough. We all need to speed up and scale up action. Now we are asking you to adopt a Post-2020 Global Biodiversity Framework that is meaningful and actionable by everyone. 
We call on your governments to:  
Commit to reverse nature loss by 2030: We need the 1.5 degree climate pledge equivalent for nature. The proposed mission in the Framework is too vague. It is not yet a clear finish line that will drive urgent action by all of us. The mission must provide this clear finish line: reversing nature loss by 2030.  
Adopt ambitious and actionable targets that would become the clear rules for all actors. If you want businesses to urgently accelerate action and innovate, invest and transform their business models then your governments must commit to: 
embed the value of nature in decision-making and disclosure,  
eliminate and redirect all harmful subsidies, 
align all financial flows towards a nature-positive world, and 
ensure production and consumption footprints are within ecological thresholds.   
We stand ready to work together with policymakers in all the countries where we operate to work towards a nature-positive world and contribute to the implementation of the Post-2020 Global Biodiversity Framework when it is adopted.  
The 2015 Paris Climate Agreement marked the starting blocks to net-zero emissions. Let's make the Post-2020 Global Biodiversity Framework the starting blocks to a nature-positive world by 2030. So everyone – including business – will participate in the most important race of our generation; to deliver an equitable, nature-positive, net-zero world. 
Nature is everyone's business. 
Alan Pullinger, CEO, FirstRand Group 
Helena Helmersson, CEO, H&M Group  
Jan Jenisch, CEO, Holcim  
Kavinder Singh, Managing Director and CEO, Mahindra Holiday & Resorts  
Roberto Marques, Executive Chairman and CEO, Natura &Co  
Wiebe Draijer, Chairman of the Managing Board, Rabobank  
Shinta Kamdani, CEO, Sintesa Group  
Walter Schalka, CEO, Suzano  
Alan Jope, CEO, Unilever 
Thierry Delaporte, CEO and Managing Director, Wipro  
Svein Tore Holsether, President and CEO, Yara International  
Paul Polman, Business leader and campaigner  
For more information about the signatories and what they are doing to address nature loss, please visit: https://www.businessfornature.org/open-letter-signatories