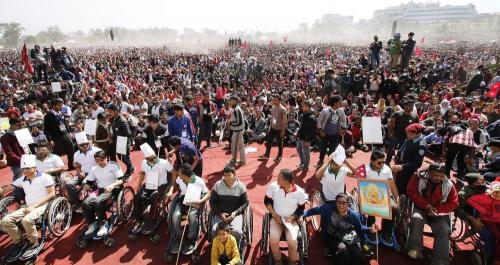 Link 1 http://kathmandupost.ekantipur.com/news/2018-03-03/thousands-chant-buddh...
Mar 3, 2018
Thousands of people gathered at Tundikhel in Kathmandu on Saturday to chant Dhammapad, a collection of saying by Lord Buddha, in a world record attempt.
Prime minister, political leaders, artists and thousands of people gathered for the attempt. The attempt remains to be identified as world record by Guinness World Records.