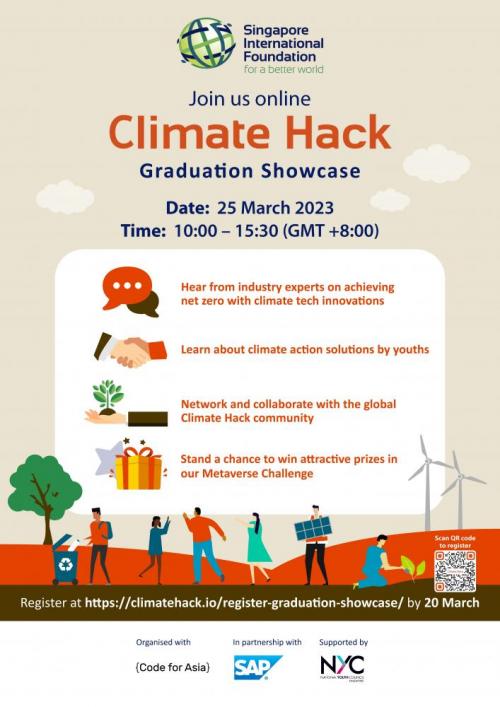 Come network, gain insights and be inspired to be a catalyst for climate action, through sharings from distinguished ecosystem players and team presentations!
About Climate Hack
Following the pilot, Climate Hack was launched in April 2022. The 2022 edition attracted more than 240 participants from over 10 countries in Asia. The nine-month long programme includes an additional segment, Climate Lab, where selected teams undergo an incubation programme supported by mentors who are industry experts to bring their solutions to a Minimum Viable Product (MVP) stage.
66 teams submitted digital prototypes and solutions for a greener planet, covering challenge areas like City in Nature, Sustainable Living, Resilient Future, Green Economy and Energy Reset. Four cross-cultural teams from India, Singapore, Malaysia, Indonesia, and Jordan emerged as winners during the Pitch Day on 11 June 2022.
The five teams in Climate Lab will present their MVP at the Graduation Showcase which will be open to public on 25 March 2023.