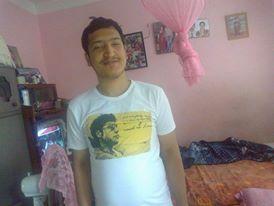 This is the story of Bishal: he is 22 year old, he is studying at bachelor level, he has a pretty good command of English language, he comes from a very average family, (it means they are doing ok, nothing to do with superfluous or luxurious standards) and as many other young Nepali, Bishal is anxious to find a job. What should he do? Trying to emigrate like many others do? Trying to find a job for a bank? Trying with some I/NGOs?
There is a small caveat, Bishal has a very low vision, he cannot read as other people easily can but despite his disability, Bishal is a very normal guy, he can travel in the mess of Kathmandu with no major difficulties, shifting from any kind of crazy public transportation moving in the valley. Moreover Bishal is pretty good at the college; he is definitely smarter than average. In short he has all the requisites to succeed in life.
He does not need any piety but just respect and a bit of empathy. What can the society offer him? What the state can offer him?
We are aware that disability movement just ended a hunger strike when it got guarantees from major political parties that a fair number of persons living with disabilities will be nominated in the remaining places of the Constituent Assembly.
While I am not entirely sure about the reliability of commitments taken by political parties, the decision to for an hunger strike shows how big is the resolve and determination of the disability movement in Nepal.
The National Federation of Disable Nepal, with engagement of thousands of others disability activists, is trying, every single day trying, to make the society a better place not only for them but for everybody. They do this also on our behalf and we should be grateful.
This is the point: making the society more inclusive, accommodating some fair demands from the disability community will overall contribute to make Nepal a better country to live for all and not only for them.
Should Schools proactively promote a new understanding of disabilities and inclusion? Maybe we would need more teachers from the disability community.
Could I/NGOs, regardless of their core expertise, all embrace a different approach towards disabilities? Maybe we would need more country representatives from the disability communities.
Where are there? I do not see them neither in the schools nor in I/NGOs? Do we see banks 'employees with disabilities? Where are there? Maybe they are invisible; ops forget that no CEO from any banks of country is a person living with disability.
It is really a common task: why should only the leaders and activists of disability movement fight to have a damned disable friendly road, or a job?
Do not we understand that it is the society' common interest to achieve better living conditions for persons living with disabilities? It is in our interest.
Back to Bishal, he is trying desperately to find a job and he has been all the ways to get into something. Personally I have been trying to involve him as much as possible taking in consideration that ENGAGE is a very small organization with very limited means. But I know this is not enough and I have no excuses.
Back in December there was a national disability fair job. It is something quite commendable, a joint initiative of NFDN, AIN and the Ministry of Women, Children and Social Affairs and manpower agencies. It was the second edition and surely it was much better than the first one. Still we all know that this is not enough, we need to do more.
For example, major INGOs and UN agencies in the last few years have started offering internship programs to youth from disadvantaged/marginalized communities.
Some of these programs are real success stories and they offered a real "lift" up in terms of exposure, mind openness and most importantly, they are instrumental in breaking down many invisible barriers. Many lessons learned are now available on how to best organize these kinds of schemes with the potential of replication and scaling up, offering a real chance of upward mobility.
Why not thinking about organizing a national internship program for persons with disabilities? I know a few organizations like Helen Keller International that proactively hires among persons with disabilities, especially among the blind community. Why only Helen Keller or Handicap International?
Again disability should be a common cause and not left just for specialized agencies. Why not setting up some sort of broad guidelines on how to organize, at big but very importantly also at small levels, such kind of internship programs?
It is true that not all the organizations are not ready or in a position to do something like that but it is also very true that different modalities can be used in order to have everybody on board.
A small NGO like ENGAGE could do its own bit if part of a wider movement. Imagine banks, why cannot they provide internship opportunities with persons with disabilities?
Here I am not talking necessarily of standing alone programs, persons with disabilities could join other youths from vulnerable groups but also youth who, regardless of their socio-economic status, are particularly deserving. Actually a mix program would be the best one because it will create a melting pot of new understanding, a steppingstone towards a more equal society.
By the way those who persevere and do not give up, always are rewarded: Bishal recently found an internship with Sarokar, an on line portal on disability ( www.sarokar.com.np).
Congrats Bishal, you are the MAN!!! I am proud of you.