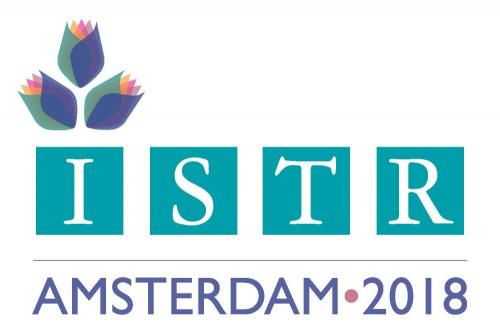 https://www.istr.org/?Amsterdam
Find here the schedules:
https://www.istr.org/general/custom.asp?page=ConferenceSchedule
Schedule at a Glance – Amsterdam 2018
PRELIMINARY VERSION – SUBJECT TO REVISION
(rev May 9, 2018)
Full Conference Program - click here to view
Tuesday, July 10, 2018
 
10:00am – 5:30pm
Conference Registration 
 9:00-12:00am
Storytelling Workshop
10:30 – 11:30am 
Post-doc professional development workshop
12:00 – 1:30pm 
Paper Session A 
1:30 – 2:00pm 
Break  
2:00 - 3:30pm 
Paper Session B 
3:30 - 4:00pm
Break 
4:00 - 5:30pm
 Paper Session C
5:30 - 6:00pm 
ISTR Mentoring Program Reception 
6:30 - 8:30pm 
Conference Opening and Plenary Session 
 

Keynote Address: Innovations from Below: Civil Society Beyond the Crisis -Donatella della Porta

Opening Reception - VU University

Immediately Following

 

 

Wednesday, July 11, 2018
 
8:30am
Conference Registration
9:00 - 10:30am
Paper Session D/Teaching AND Learning: Perspectives on Engaged Scholarship in the Third Sector, Professional Development Session
10:30 – 11:00am
Break
11:00am - 12:30pm   
Paper Session E/The Non-Academic Job Market, Professional Development Session
12:30 – 2:00pm
Lunch
2:00 - 3:30pm
Paper Session F
3:30 – 5:00pm
ISTR Members Meeting and Awards Presentation
5:00 – 6:30pm
Special Session: Getting Published
 

Gender

Research on Volunteering

Law and Regulation

Teaching Interest Group

 
Academic Center Directors Meeting (by invitation only)
Evening
Free
 
 
Thursday, July 12, 2018
 
8:00am
Conference Registration
8:30 - 10:00am
Paper Session G
10:00 – 10:30am
Break
10:30am - 12:00pm
Paper Session H
12:00 – 12:45pm
Poster Session/Meet the Author
 12:45-2:00pm
Lunch
2:00 – 3:30pm
Paper Session I/Navigating Job-market and Career Strategies, Professional Development Session
3:30 – 4:00pm
Break
4:00 – 5:30pm
Dutch Plenary
5:30 - 6:30pm

Public lecture 'Values of Philanthropy' by Rene Bekkers, followed by reception

 
Regional Network Meetings
 

Africa

Asia Pacific

Europe

Latin America and the Caribbean

Central and Eastern Europe & the Post-Soviet Space 

9:00pm
PhD Student Party
 
 
Friday, July 13, 2018
 
9:00 - 10:30am
Parallel Session J
10:30 – 11:00am
Break
11:00 - 12:30pm
Parallel Session K
12:30 - 2:00pm 
Lunch/Academic job interviews, Professional Development Session
2:00 – 3:30pm
Parallel Session L
3:30 - 5:00 pm
Closing Plenary Session
 
Transforming Democratic Contexts: Challenges for the Third Sector – Natalie Fenton (UK) and Shih-Jung Hsu (Taiwan)
7:00 - 10:00pm

Gala Reception  - Rijks Museum
 ISTR is an organization committed to building a global community of scholars and interested others dedicated to the creation, discussion, and advancement of knowledge pertaining to the Third Sector and its impact on human and planetary well-being and development internationally. As an organization, ISTR is recognized and respected for its global vision, its commitment to excellence, its collaborative approach, and the values of diversity and pluralism with which it pursues its mission.
Find info about the conference here: https://www.istr.org/general/custom.asp?page=Amsterdam
Info about Key Note Speaker at the Conference:
_______________________________________________________________________________
Keynote Speaker
Donatella Della Porta is professor of political science, dean of the Institute for Humanities and the Social Sciences and Director of the PD program in Political Science and Sociology at the Scuola Normale Superiore in Florence, where she also leads the Center on Social Movement Studies (Cosmos). Born in Catania (1956), she graduated in Political Science at the University of the same city in 1978. In 1980, she received the Diplome d'Etudes Approfondies at the Ecole des Hautes Etudes en Sciences Sociales in Paris and in 1987 her PhD in Social and Political Sciences at the European University Institute. Based at the University of Florence since 1994 as associate professor, she became full professor in 1998.
Between 2003 and 2015 she has been Professor of Sociology at the Department of Political and Social Sciences at the European University Institute. Among the main topics of her research: social movements, political violence, terrorism, corruption, the police and protest policing. She has directed a major ERC project Mobilizing for Democracy, on civil society participation in democratization processes in Europe, the Middle East, Asia and Latin America.
Between 2008 and 2013 she has co-edited the European Political Science Review (ECPR-Cambridge University Press). Since 2015 she co-edits the European Journal of Sociology (Cambridge University Press) as well as the Contentious Politics series at Cambridge University Press. In 2011, she was the recipient of the Mattei Dogan Prize for distinguished achievements in the field of political sociology. She is Honorary Doctor of the universities of Lausanne, Bucharest and Goteborg. She is the author of 85 books, 130 journal articles and 127 contributions in edited volumes. Among her very recent publications are: Late Neoliberalism and its Discontents (Palgrave, 2017); Movement Parties in Times of  Austerity (Polity 2017),  Where did the Revolution go? (Cambridge University Press, 2016); Social Movements in Times of Austerity (Polity 2015), Methodological practices in social movement research (Oxford University Press, 2014); Spreading Protest (ECPR Press 2014, with Alice Mattoni), Participatory Democracy in Southern Europe (Rowman and Littlefield, 2014, with Joan Font and Yves Sintomer); Mobilizing for Democracy (Oxford University Press, 2014); Can Democracy be Saved?, Polity Press, 2013;  Clandestine Political Violence, Cambridge University Press, 2013 (with D. Snow, B. Klandermans and D. McAdam (eds.). Blackwell Encyclopedia on Social and Political Movements, Blackwell. 2013; Mobilizing on the Extreme Right (with M. Caiani and C. Wagemann), Oxford University Press, 2012;  Meeting Democracy (ed. With D. Rucht), Cambridge University Press, 2012; The Hidden Order of Corruption (with A. Vannucci), Ashgate 2012. She has supervised 80 PhD students and mentored about 30 post-doctoral fellows.
2018 Amsterdam Keynote Speaker