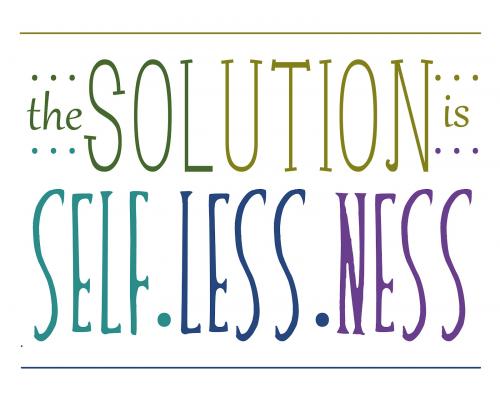 I like to think of myself as someone who, without thinking too much about the situation or ego, helps others, an interest in serving.   Recent  examples  include my sister's friend coming to stay with me or helping some tourists to find their way in Kathmandu.  I'm always so pleased and thankful when I connect with others who do the same.
In this vein I want to talk about some of my friends.  Pragya Mishra, resides in Delhi.  I met her through e-mail and on Skype while serving on an international steering committee.  Pragya then came and visited me in Nepal, where she had served as a VSO in Pokhara.  When she visited Pragya went to my former landlord's home in Dwarka, Delhi and picked up some of my stuff which I had left in India and brought it to me.  My camera broke and it was less expensive to buy a new one on-line through a store in India.  The camera was delivered to Pragya's home and then a friend of hers brought the camera with him when he visited Kathmandu.  My sister's, and now my friend Isabelle, is going to Delhi and Pragya has already spoken to her and will meet up.  The list goes on.  Pragya doesn't like to be thanked because she says this is what friends do for one another, but I don't always see others "blindly" without hesitation just doing for others.  I find Pragya to have a great deal of openness and a willingness to help, no matter what it might be.
There is my friend Simone Galimberti, who I met, again through Skype, and personally in Kathmandu.  Simone is always sending me SMS, checking up on how I am doing, is someone that I can talk to about anything, even though I am old enough to be his father.  I feel a deep caring on a number of fronts from Simone.  Beyond that Simone also, as part of his fabric, does remarkable things for others, just because.  A recent example is his helping a young man named Paras, who is living with Thalassemia, or the fact that Simo and his wife Kalpana are working to build capacity for wheelchair basketball coaches and players or working with those who are site impaired to interact with others being more fully integrated into society. 
My friend Mark Takefmann, who I met while volunteering through VSO in India is another human being, who is selfless.  Mark is the Executive Director of Mindfulness every day in Canada.  I've found Mark to be a true Renaissance man, seems to know a bit about everything, but the thing about Mark is his caring for others.  Mark never gives a second thought to helping others, no matter what.  The great thing is that I don't see much ego in Mark, maybe because he misplaced it.
Coming back to Nepal are my friends Bishnu Subedi Mohan Raj and Radha Paudel.  Bishnu is someone, who without any fanfare, thinks deeply about life and souls, but more importantly to me he is helping so many others through various NGO work all without any ego attachment.  Bishnu, my little brother, always brings a smile to my face when I sit and listen to him talk to others who I introduce him to.  From some perspectives, it appears that Bishnu is "going out of his way" but this is only his way.  Mohan Raj, without any suggestion of cost produced a video of a wheelchair sports event held in Kathmandu in May.  Mohan is a deep thinker but he is always out to help through his skills at documentary production.  We all need resources to survive but Mohan somehow, seems to transcend this.  Radha, who does not take any pay for her work, is someone that I can't say enough about.   She helps and helps and never stops, ever.  Through Action Works Nepal-"Let's Live Together Campaign" one fully understands Radha, selfless to the nth degree.
My friend Beth Stillings Cohen is someone who has served tirelessly as a VSO in Nepal.  When returning to the UK for a "short break" her ears started troubling her again.  Instead of just giving up she came back to Nepal to resume her duties at schools in the Pokhara area.  Although Beth wanted to stay longer her ears again began troubling her and she knew that for her health she had to return home.  I could sit and listen to Beth talk for hours, always with a smile on her face, but seemingly as someone who is concerned only about humanity and her commitment to the children and teachers that she was working with. 
I'm so blessed because there are many others in my life who I feel are such amazing people, who try their best whether conscious or not to just do for others.  My son Daniel, a monk, my Dad, Norm, who never stops, even at 84 trying to help others, through a chalk festival raising money for local schools in Mission Viejo, California or helping to get library books for children in Nepal.
Fortunately because I have attracted "good" people into my life I can get through the daily news grind, the meanness that I see in the human race from so many others.  Maybe this is the hope that my new friend Suzi talks about, that because of people who show humanity on a consistent basis; there is hope no matter how many wars are being fought or people just hating each other, just because.  More importantly from many of my friends I see a willingness to help others, whether they know the person or not.  It's all a huge spider's web, bee hive, ant hill, constantly breaking but also connecting us to one another.  This connectedness inspires and gives me hope we can survive by not being afraid of others and helping whenever we can, by not thinking, by just doing.