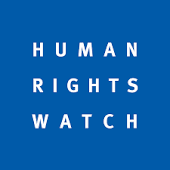 Summary
They fired teargas shells, scared the children. Everyone here is very scared, scared of the police. The women and children don't want to go out of the house. We are being treated inhumanely, like second-class citizens. Like we are not Nepalis, like we're criminals or terrorists.
–A witness of police violence in Mahottari district, September 2015
If an APF [Armed Police Force] personnel is obstructed from discharging his duties or is physically attacked, he may use necessary or final force in order to defend self, maintain law and order and to arrest the attacker.
–Section 8, article 58(3) of the Nepali government's July 7 Armed Police Force regulation 
On September 11, 2015, police used teargas and opened fire on a group of protesters who were walking through the Mills Area neighborhood on their way toward the center of Janakpur, a town in southern Nepal. Bullet marks on the houses testify to the use of live ammunition. According to residents, police chased fleeing protesters into residential compounds and attacked them there, even opening fire inside one man's home.

Fourteen-year-old Nitu Yadav was among the protesters. He attempted to hide from the police in some bushes. Four separate eyewitnesses described what happened next. In front of onlookers he was dragged from his hiding place by police officers, thrown to the ground, and, while an officer stood on his legs, shot dead in the face at point-blank range. Doctors who subsequently examined Yadav's body confirmed that it bore injuries consistent with this account.

Another protester, Sanjay Chaudhari, was hiding nearby. According to witnesses, he was shot in the back moments later as he attempted to flee. He died shortly after reaching hospital.

Approximately 45 people were killed in the violent protests staged over Nepal's new constitution during the months of August and September, almost all of which took place in Nepal's southern region known as the Terai. This report documents the killings of 25 people, including 9 police officers and 16 members of the public, in five Terai districts between August 24 and September 11, 2015. Human Rights Watch found no evidence that any of these victims, including the police, was posing a threat to another at the time he were killed.

The nine police officers were killed in two separate incidents, eight of them on August 24 in Tikapur, when an angry mob of protesters encircled and viciously attacked a small group of police with handmade weapons. That same day an unknown assailant, probably associated with the group that killed the eight police officers, shot and killed the 18-month-old child of another officer.

The remaining 15 victims were all shot dead by the police. They include six people who witnesses described as bystanders not participating in any protest. Two victims, Ram Bibek Yadav in Jaleswar and Hifajat Miya in Kalaiya, had already been injured when numerous witnesses state that they saw police deliberately kill them as they lay on the ground. In another disturbing case, 12-year-old Bikas Yadav was allegedly shot and wounded in Janakpur while he attempted to give water to an injured man.

In all five districts Human Rights Watch visited we heard allegations of police breaking into homes to beat the occupants, including women and elderly people; police using racial insults during violent incidents or threatening to kill members of the public; and police arbitrarily beating passers-by and harassing villagers belonging to communities which are seen as opposing the new constitution. In Birgunj, two eyewitnesses described how a police officer deliberately opened fire into a hospital. Both eyewitnesses sustained injuries during the incident.

There is, in short, compelling evidence of criminal attacks on defenseless police by protesters, and abundant evidence in several cases of serious crimes by police against protesters and bystanders, including disproportionate use of force and extrajudicial killings. In addition to the deaths, hundreds of people have been injured, some of them grievously.

Protesters also vandalized a number of vehicles and buildings. Meanwhile, strikes imposed by the protesters, in effect since mid-August, as well as curfew orders and "prohibited zones" declared by the government, have had a crippling effect on normal life and caused intense economic hardship. Since late September the passage of goods across the border with India has been significantly curtailed, leading to severe shortages of fuel and other essentials across the country. The Nepali government has blamed India for the shortages, claiming that India is imposing an unofficial blockade in order to force the government to amend the constitution in line with the Madhesi demands. India has denied this charge, claiming that the shortages are due to protester blockades and a general lack of security for the trucks ferrying the goods.
A Controversial Constitution
The protests began in the final weeks of Nepal's protracted constitution drafting process. Drafting a constitution through an elected Constituent Assembly was a central plank of the peace agreement signed in 2006 to end a decade-long Maoist insurgency and civil war. The first Constituent Assembly was elected in 2008, but it failed to complete the new charter, in large part due to differences over the delineation of federal provinces. A second Constituent Assembly elected in 2013 was also deadlocked for over a year. However, in the aftermath of the devastating earthquake which struck Nepal in April 2015, four major political parties reached an agreement to complete the charter by a "fast track" process.

However, marginalized groups in the Terai—the lowland region that stretches across southern Nepal between the Indian border and the foothills of the Himalayas—objected to this "fast track" process and the constitution which emerged from it. Once again, the delineation of federal provinces was the most contentious issue. In particular, protests against the new constitution involved two relatively large ethnic or social groups: Madhesis, concentrated in the eastern and central Terai; and Tharus, concentrated in the far western Terai. They objected to the new federal boundaries and to other aspects of the new constitution which they claim abrogate previous commitments made to their communities and create "second-class" citizens. Objections include the unequal distribution of parliamentary constituencies and restrictions on the right of women to pass citizenship to their children.

Underlying these grievances is a long-standing history of discrimination by successive governments, which remains dominated by traditional social elites from Nepal's hilly regions, against marginalized groups including Madhesis and Tharus. Members of these groups are underrepresented in government, public employment, and other influential institutions such as the media, and also on average have lower economic, health, and education indicators. While the government insists that the constitution guarantees "inclusion," protesters believe that it fails to address their marginalization and may even deepen it.

As the protests spread in August and deadly violence repeatedly occurred, the major political parties backing the process argued that it was essential to urgently pass the charter. They urged dissatisfied groups to come to Kathmandu for talks, but declined to pause the drafting process in order to discuss their demands. Those leading the process argued that the constitution was endorsed by the overwhelming majority of elected Constituent Assembly members and could be amended later to address the demands of protesting groups. Some also argued that the protests were instigated by neighboring India.[1] According to the government, the extent of violence by protesters left police with no option but to resort to lethal force, although available evidence indicates this was not the case.[2]

Deadly violence has continued since the promulgation of the constitution on September 20. Much of the Terai, which is home to half of Nepal's population, remains at a near standstill due to ongoing strikes and protests. The town of Tikapur, in Kailali district, has been under curfew since August 24.

Community leaders on both sides have used crude populist language which risks inflaming tensions. In Kailali district, communally-motivated attacks on property took place, most notably after protesters killed the eight police officers on August 24.

However, it is important to note that aside from events in Kailali where the property of the members of the Tharu community was attacked, there are, according to the authorities, no known instances of protesters attacking people or property with an evident ethnic, caste, or other discriminatory motive in the areas covered by this report. This is despite the fact that the political differences underlying these protests are largely polarized along communal lines, and despite the contrary impression too often given in national media coverage of the events. At the same time, many people we spoke to in the affected areas said that police used insulting and derogatory language toward them. There has also been a worrying eruption in crude, prejudiced commentary on social media. There is a widespread fear among commentators in Nepal that the situation in some regions of the country could deteriorate into communal violence.

Local authorities have declared curfews and "restricted" or "prohibited" zones declared with the stated aim to contain public unrest and protests, some of which have been in effect for considerable periods. Some of these restrictions have severely constrained freedom of movement and economic activity.

In many parts of the Terai, bandhs (closures or strikes, also affecting road transport) organized by Madhesi and Tharu groups dissatisfied with the new constitution began in early August, and have—at the time of writing—been in effect for almost two months. Some of the bandhs, seemingly supported by a significant portion of the Terai population, have resulted in serious economic disruption.

Many of the incidents described in this report are well known in the regions where the violence has occurred, but have not been reported in the rest of the country. While the media has consistently characterized the protesters as violent, it has also avoided reporting on the details of police violence, despite some illegal killings by the police having been witnessed and even filmed by numerous journalists. Newspaper editors explain these decisions as being made to "protect social harmony."

The government needs to immediately ensure that security forces cease the use of disproportionate force against protesters, and in particular that they abide by the United Nations Basic Principles on the Use of Force and Firearms by Law Enforcement Officials. The security forces need to immediately stop using unlawful violence. Intimidation and abusive language toward members of the public should end. The government should immediately establish independent bodies to investigate the unlawful killing of protesters and prosecute perpetrators, while ensuring the due process and fair trial rights of all accused of crimes, including those accused of killing police officers.

Human Rights Watch urges protesters and protest leaders to take all feasible steps to ensure that all protests are peaceful, and fully cooperate with the authorities in ensuring those responsible for serious crimes are brought to justice. It is especially important that those on all sides of this political dispute, including protesters and the government, avoid any action which could incite communal tensions.

The international community should urgently press the Nepali government to uphold basic international human rights and allow a credible and timely independent investigation of the events described in this report and in credible reports of local media, nongovernmental organizations, and the National Human Rights Commission (NHRC), among others.
Key Recommendations
To the Government and Security Forces
Ensure that all security forces abide by the UN Basic Principles on the Use of Force and Firearms by Law Enforcement Officials.
Immediately establish an independent commission of inquiry to investigate the unlawful killings of protesters and police.
Ensure that these findings are forwarded to the Attorney General's office for prosecution.
Ensure that those accused of violence and other crimes during the protests are accorded full due process rights, including a fair trial, freedom from torture, and access to lawyers and family.
To Protesters and Protest Leaders
Publicly call on all protesters to desist from violence and other crimes and fully cooperate with any criminal investigation into serious crimes.
Methodology
From September 10 to 19, 2015, Human Rights Watch conducted research in five districts affected by violence in the south and far west of Nepal—Kailali, Dhanusha, Mahottari, Bara, and Parsa. The team visited the sites of each of these incidents and interviewed eyewitnesses, medical staff who treated the wounded or performed autopsies, the families of victims, security personnel, government officials, journalists, human rights defenders, and other members of NGOs. Where available we also examined video and photographic evidence. We continued research by phone and email through the time of writing. No inducement, monetary or otherwise, was provided to any witness we spoke with. In some cases, actual costs for food and travel were provided.
All interviews in Nepali were conducted with the assistance of an independent translator. Where local languages were used, the interviews were recorded and later transcribed and translated with the assistance of a reliable local language interpreter.