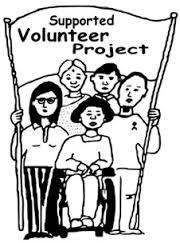 Now that you have your small group of committed co-leaders (it is your job to let them understand how important they are) you can start the real planning. Before that, you might once again collect more info, do some more brainstorming, in short you might need to fine tune your project. Now that you have a team in place and the members are crystal clear on the idea, they might come with some valuable suggestions and ideas. BE OPEN TOWARDS THEM. This will help them feel co-owner of the initiative; this will offer them more motivation and a higher level of satisfaction.
When you start the real planning, do the following:
- Set a realistic time line:  when to start, till when?
-Narrow down as much as possible the GOAL, what you want to achieve
-Try to quantify in figures: x numbers of trees planted, y numbers of students made aware…
Do you need money, people or both?
-Think about resources needed: do not forget that resources are not only financial but especially when we talk about volunteering, you also have intangible assets (the volunteers themselves… for exemple)
-Before thinking about money, think about how many persons can be involved as volunteers and what they can do for your project to get on the ground. (It might be that you do not need a big number of volunteers, maybe you and the team is enough)
-Now think about money: do you need them? Be sure that many initiatives can be initiated even without a penny. For example, going to a primary/elementary school for an awareness/sensitization class does not cost you anything or you can collect some forms of support in-kind (old books, second hand cloth, even garbage for recycling!!!)
-If you feel you really need some financial support, you need to be creative. Where to get money from? Can you organize a fundraiser? Maybe you can resell the second hand products, maybe you can organize a party, you can sell cakes, momo. In other cases, you might write down your proposal and submit it to local authorities for support. They might have some little money that can be used.
-Do not forget that trying and asking does not cost anything!!!
-You can start as a one off initiative something like one event and nothing else. If it works, you can see how to scale it up and you need to be clear that scaling up, making it bigger will require more time and higher level of commitment. Maybe others can decide to continue the work you are your team have initiated or maybe you find the new passion of your life.
Your project idea: Now write down everything
Typed down everything, try to be as clear as possible. Do not be too long, max 4 pages. Also make a table with the resources you need. Include the following:
One sentence summary of your idea
Goal
Number of beneficiaries
Description of Activities (short but detailed)
Table of resources need and explanation on how you get them
Volunteering Strategy ( how you recruit them, how you select them, how you retain)
Who you are
Your mentor can definitely help in this important task.
Now everything is in place for you to start implementing. Do not forget about the importance of keeping alive the interest of your team or new volunteers that were added to the core group. Give them space to decide and lead too.
Recruitment of Volunteers
Now you should be clear on how many volunteers you need. If you feel that the members of core group are enough, then you do not need to think about selecting other volunteers. Instead if you feel like you need more volunteers, then you need to think how and where you find them. Here some ideas:
-organize short class room presentation
-visit local synagogues, temples, stupas, churches or mosques
-get in touch with organizations working with youth
-write a piece on you school journal
Once you organize such first meetings, hopefully you will be able to collect the names of the persons who have shown some interest. You can invite the persons to another meeting where you can offer more details about your plan. This meeting will be key and will determine who is really interested to be part of your project.
Depending on the number of volunteers you want to involve, you might need to come up with a simple but effective screening and selection procedure.  You can have a chat with them, making sure they are committed and are trusted. You can ask them to make a public pledge about their commitment.  You can even ask them to provide the contact of a person as reference.  Do not be too formal, make it easier and most important you should start small!!
You always need to ask yourself: is my team or are ours volunteers happy?  Are they facing any challenges? Is there any problem faced by them that might hamper their motivation/enthusiasm? How can I keep them satisfied? How can I be ready to step in and try to solve the problems they are facing? Am I ready to reconsider their role because maybe I made a wrong assumption? Am I ready to deal with their frustrations? Do not forget that managing volunteering is not easy task
-Communication!!! You always need to ensure a very good communication with them. You need to make time for periodic meetings, face to face but also on line. You need always be ready to show empathy while also stand to your position if you believe it is the right thing.
If you are managing a bigger team, then you need to find ways to reward the members. There are many ways:  it is really up you to find a good way. Here some ideas, some are formal, some are less informal
-posting their profiles on your social media
-write a story about them on your face book account
-organize an interview of them with your local radio station or local daily paper
-organize a graduation ceremony with some music. You can screen pictures and videos of your volunteers in action
-write an appreciation letter for their parents so that families will value what their sons/daughters have done
-write a recommendation letter
-organize periodic get together: this is not to talk about the project but just to have fun
-invite them to watch some movies, organize a pic nic etc..
Last but not the least, be ready to accept failure and never lose your smile