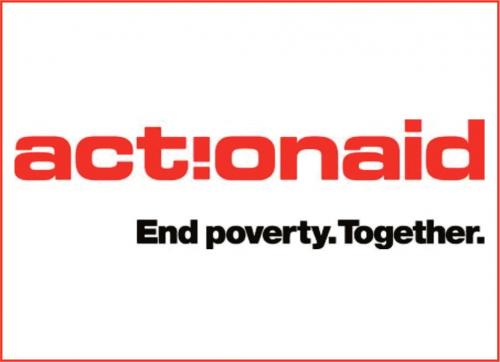 https://actionaid.org/news/2022/how-action-climate-justice-can-be-delive...
Commenting on COP27, Teresa Anderson, ActionAid International's Global Lead on Climate Justice, said:   

"Communities and countries on the front lines of climate change are pinning their hopes on COP27 to deliver the help they urgently need to recover from disasters. As the climate crisis escalates, a new UN funding facility to cover the losses and damages caused by floods, droughts and cyclones would be a game-changer in helping vulnerable countries to avoid deepening debt and poverty. 

Morally, it's a no-brainer. All eyes will be on the US, the EU, the UK, and Australia to see if they will finally act with the compassion required and allow the UN to set up this long-overdue solution."  
Susan Otieno, ActionAid Kenya's Executive Director, added: 

"The drought that we are facing in East Africa right now is both tragic and terrifying for us. A hotter planet means that the rains have now failed five seasons in a row. Our crops have failed, our livestock have died, and our water sources have dried up. 22 million people across Ethiopia, Kenya, and Somalia are at risk of starvation – that's more than twice the entire population of Sweden or four times the population of Ireland.

We're not even getting the humanitarian support we urgently need to ensure that people can eat and survive from one day to the next. And without support to cope with the loss and damage from this disaster, our region will be condemned to even deeper debt and poverty for many more years to come. It makes me furious, because the women and girls that are starving right now have done absolutely nothing to cause climate change, and yet their suffering is so, so terrible."  
ActionAid's five climate justice benchmarks for a successful COP27  
It is shocking that after decades of climate negotiations, there is still no financial support provided to countries harmed by climate change. COP27 must agree to set up a new Loss and Damage Funding Facility so that climate-impacted counties can access much-needed funds to recover from the consequences of the climate crisis.  
Without sufficient climate finance, lower-income countries simply will not be able to cope with impacts, or adopt green technologies and strategies to lower global emissions. The new global target for climate finance must be ambitious enough to meet the scale of the crisis and be based on both the science and the assessment of need. It is crucial that climate finance is in the form of grants, and not loans which are pushing countries further into debt and poverty. Wealthy countries most responsible for our warming world must pay their fair share of climate finance.  
Agriculture is highly vulnerable to the effects of climate change. However industrialised agriculture based on agrochemicals and factory farming make the sector the second biggest polluter, after fossil fuels. Negotiations on agriculture must bring about a shift to agroecological farming practices which help farmers adapt to climate impacts while cooling the planet.  
Carbon offsets can allow polluters to claim that they are meeting "net zero" climate targets while polluting -as-usual and delaying climate action. Negotiations under Article 6 must not be allowed to open loopholes that could drive land grabs, infringe on human rights, permit double counting, or do other tricks that lead to escalating emissions.  
A lack of funding available for adaptation is leaving marginalized communities – especially women and girls - exposed to climate change impacts and escalating costs of loss and damage. No real progress has been made on pledges made last year at COP26 in Glasgow to double adaptation funding. COP27 needs to deliver on real finance in the form of grants for adaptation, as well as progress on the Global on Adaptation, to ensure that sufficient funds are being delivered and truly benefiting the women and girls in the world's most marginalized communities.     
Spokespersons list
ActionAid's expert spokespeople and young activists from the Global South are available for interviews, briefings, and commentary throughout COP27.  
Teresa Anderson is ActionAid International's Global Lead on Climate Justice. Teresa is the head of the delegation and lead spokesperson at COP27. She leads ActionAid's climate policy work on loss and damage, land, agriculture, and net zero, and coordinates Climate Action Network (CAN's) working group on agriculture. She will be analysing outcomes from the negotiations at COP27 and is available for interview throughout the talks.  
You can follow Teresa on Twitter: @1TeresaAnderson. 
Susan Otieno is the Executive Director at ActionAid International Kenya. Susan recently undertook a tour of Europe to encourage support for the response to the Horn of Africa Drought and Food Crisis through engaging media, Parliamentarians, Senate representatives, and special Ambassadors of African Affairs. She is currently a Board member at the Core Humanitarian Standards Alliance and has previously sat on different boards namely: Kenya Development Trust Fund (2013 – 2017) and Kenya Climate Innovations Centre (2016 to 2019). 
Farah Kabir is the Country Director of ActionAid Bangladesh. Farah has contributed as the Chair of the Global Board of the Global Network of Disaster Risk Reduction (GNDR) since 2015. She is an elected Board Member of Climate Action Network South Asia (CANSA) and an advisor of the Advisory Group of PDD (Platform of Disaster Displacement). In 2013, she was selected as one of the '100 Women on Climate Change organized by the International Women's Earth and Climate Action Network. Farah focuses on climate justice for gender equity based on her working experience with women from the frontline tackling impacts of climate change. Farah is participating in COP 27 to represent voices from the global south and to share the learnings from the lived experience of frequently tackling climate-induced disasters in Bangladesh.  
You can follow Farah on Twitter: @kabirfarah.  
Flora Vano is the Country Program Manager for ActionAid Vanuatu. Flora played a critical role in providing leadership to the start-up of Women TokTok Tugeta (WITTT) Forums, a platform and safe space for diverse Ni-Vanuatu women to organize and strategize.  She is a finalist of 2022's "The Rising Star" global DRR Award and she has also played a lead role in establishing Women Wetem Weta (WWW) which is a network of young women monitoring the weather for early warning and preparedness using mobile phone technology. Flora has also represented the country on various platforms to bring in Ni-Vanuatu women's perspectives on both regional and global spaces including the VCAN (Vanuatu Climate Action Network). 
Mercy Grace  Munduru is ActionAid Uganda's Head of Programmes and Fundraising. Mercy is a Feminist and Human Rights Lawyer and is one of ActionAid's spokespersons at COP27.  She will be joining the panel on Psychosocial Support to both refugees and host communities covering  wider East Africa (connecting non-economic loss and damage).  
You can follow Mercy on Twitter: @deuce_mercy.  
Brandon Wu is ActionAid USA's Director of Policy and Campaigns. He is an expert on climate finance, equity and fair shares, climate-induced migration and displacement, and the role of the United States in global climate negotiations. He will be present and available for interviews in Sharm el Sheikh for the second week of COP27.  
You can follow Brandon on Twitter: @brandoncwu. 
 
Nils Mollema is the climate justice policy advisor at ActionAid Netherlands where he is responsible for following developments in climate finance, Loss & Damage, climate policy coherence, and net zero. Nils has also been the spokesperson for ActionAid on the historic Royal Dutch Shell Climate case. He will be analysing outcomes at COP on climate finance, Loss & Damage, and fare shares.  
You can follow Nils on Twitter: @MollemaNils.   
Kat Tu is the Head of Policy and Campaigns at ActionAid Australia. Kat has ten years of experience working in the progressive campaign space, with expertise in digital campaigning and fundraising, corporate campaigning, and community organising. She is particularly passionate about equity, racial justice, and intersectional feminism. Kat holds a combined Bachelor of Arts and Law from the University of Sydney. 
Sophie Rigg is ActionAid UK's Senior Climate and Resilience Adviser and leads their climate policy and research work focusing on the intersection of gender justice and climate justice. She specialises in locally led and gender-just climate adaptation, climate resilience, and loss and damage. She is a board member of the Global Network for Disaster Reduction (GNDR) and on the Steering Committee of CAN-UK. Sophie is also an observer on the Climate Investment Funds. She is available for an interview at COP27 during the first week of the talks and can focus on women's lived experience of loss and damage and their leadership in tackling the climate crisis (6-14th Nov).  
You can follow Sophie on Twitter: @RiggSophie  
Allies and activists: 
Jeniffer Kibon lives in Kenya and is spearheading climate justice conversations. Jennifer has experienced ongoing drought in Kenya and lost her only source of income when her livelihood was destroyed. As a member of the women's social movement with 3,000 women, they work to address climate justice through the establishment and diversification of income such as poultry rearibeekeepingping and promotion of agroecology. The rural women's movement aims not only to get empowered economically but to have a platform to share ideas, influence policy, and denounce violence against women and girls. Jeniffer doesn't speak English and will use a translator.
Rand Al-Khushman is a Program Assistant in the ActionAid Arab Region Jordan office. She is a Jordanian Young Activist in Climate Justice Actions and the leader of "Youth4Climate" Rand will be representing the youth in the climate adaptation agenda at COP27, campaigning to accelerate the transformative adaptation required to the growing impacts of climate change. 
Follow Rand on Instagram: @rand_alkhushman or on Twitter: @Randkhushman96